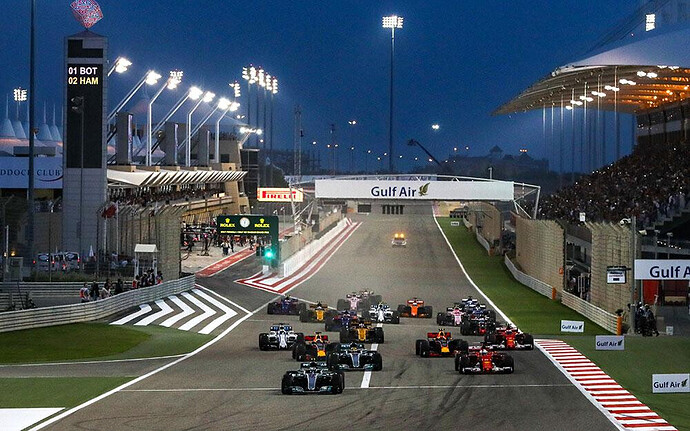 The 2020 season is drawing to a close with only 3 more races left.
This weekend's race is taking place at the Bahrain International Circuit. The circuit has been in the rotation rather regularly, in comparison to the other tracks this season, having been used every year since 2004, save for 2010. This is a testament to the excellence of the circuit.
Key Features of the Track:


It's considered a great track for overtaking, which should make things exciting for us


The off-camber and downhill Turn 10 is the crown jewel of the circuit, both feared and celebrated by the drivers.

Can't wait to see what thrilling moments this weekend brings us!