It's a monster run of Premier League football coming up, with 5 matches set to take place this mid-week.
Chelsea's trip to Leicester City headlines this Game week with the top four spot on the line, It promises to be an Excellent Contest.
Current Premier League Standings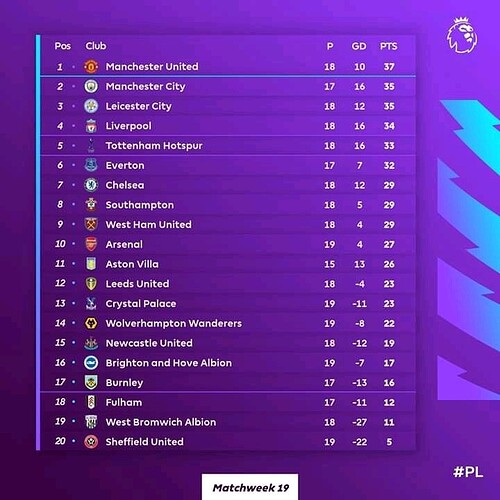 In this thread we will be covering fixtures of Matchday 20 from 19th to 21st of January. A total of 5 matches.
Premier League Fixtures
Tuesday 19th January
Westham United vs Westbrom 7pm (BST) 11:30pm (IST)

Leicester City vs Chelsea 9:15pm (BST) 1:45am (IST)
Wednesday, 20th January
Manchester City vs Aston Villa 7pm (BST) 11:30pm (IST)

Fulham vs Manchester United 9:15pm (BST) 1:45am (IST)
Thursday, 21st January
Liverpool vs Burnley 9pm (BST) 1:30am (IST)
Plenty of exciting action in the EPL this Midweek! Join in the discussion and share your views on the best and worst matches and anything in between.