Pankaj Advani is the new ASIAN SNOOKER CHAMPION ![

]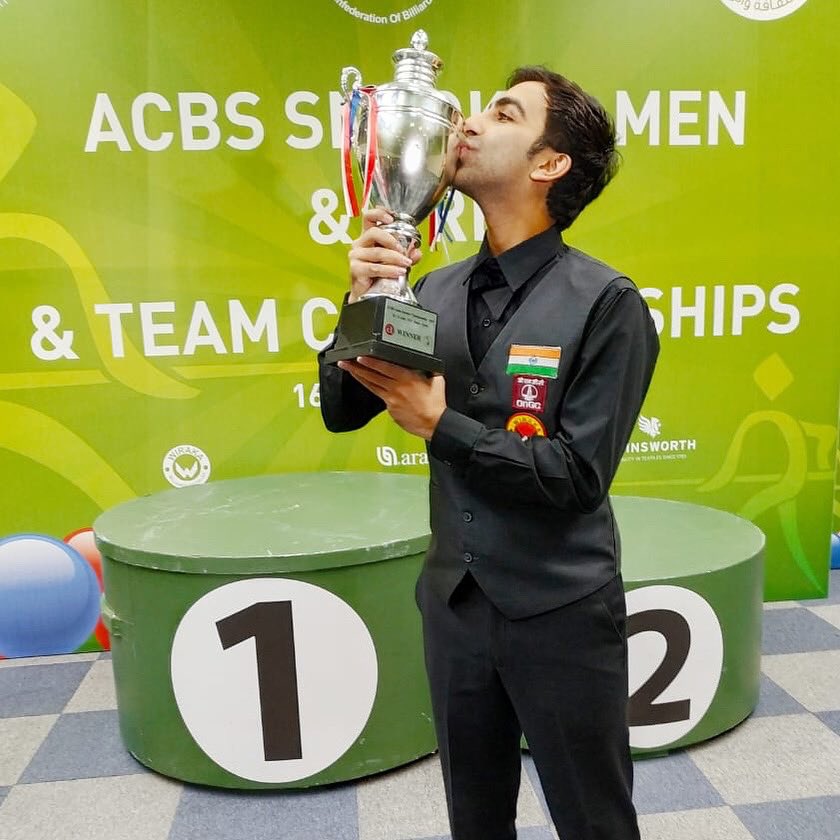 His trophy cabinet is now complete!

Advani won the Asian Snooker title to complete a career grand slam. In the final, the 34-year-old, who has already accomplished the feat in billiards, registered a 6-3 win over Thailand challenger Thanawat Tirapongpaiboon. As a teenager, Advani had won the IBSF World snooker championship in 2003 before adding the 6-Red snooker crown to his collection.
With this title, Advani scripted history in cue sports, becoming the only cueist to win the Asian and World Championships in all formats. He is also the only to do so in both both billiards and snooker.
He never worked so hard in his entire career to win a title. He had to fight back in most matches and even high fever during the final! But, Never Say Die attitude of the champion prevailed.
He is a 21-time World Champion and has achieved a hat-trick of hat-tricks in English billiards, holding the World, Asian, and Indian National Championship titles simultaneously, in three different years: 2005, 2008 and 2012 and recently in 2017.
Kudos to the Champion!