Not really a fan of the fact that races are now every alternate weekend, but Formula 1 is BACK at Nürburgring, the Holy Grail of Motorsports.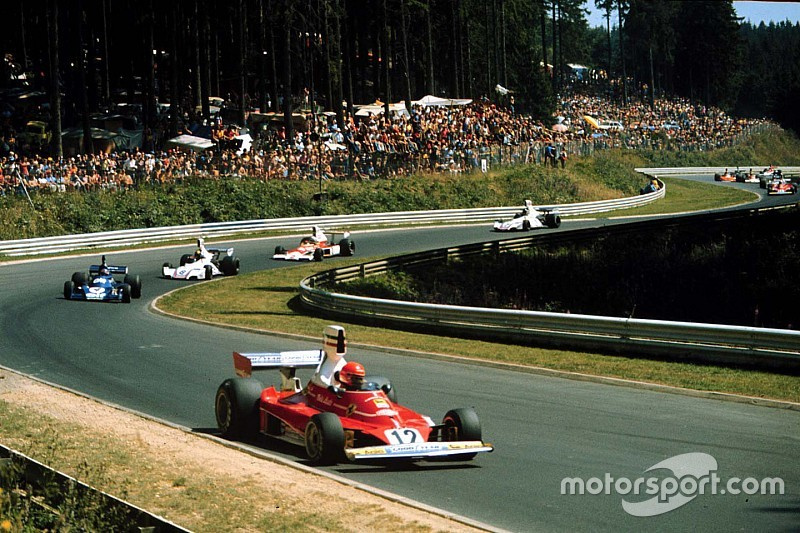 The Green Hell is bound to make an exciting race, amplified by the fact that the weather forecast predicts that it might rain on Sunday!!!
Last Race at the Track: 7th July 2013, won by Sebastian Vettel
Key Features of the Track:


A modernized version of the Nordschleife, the original track where Nikki Lauda's infamous crash took place


Turn 1 is a sharp right turn, drumming up excitement right off the bat due to high overtake potential


Turn 7 features a gorgeous hairpin bend, sending drivers into a high-speed plunge and us fans into an exhilarated frenzy!

A fun fact about this track is that you can buy a ticket and drive around the track in your own car. That's like a motorsport fan's ultimate dream