Hello and Welcome to Cristiano Ronaldo page - dedicated to one of the best footballers in the world! Here you going to know about latest stats, updates, pictures, videos, news and much more about Cristiano Ronaldo.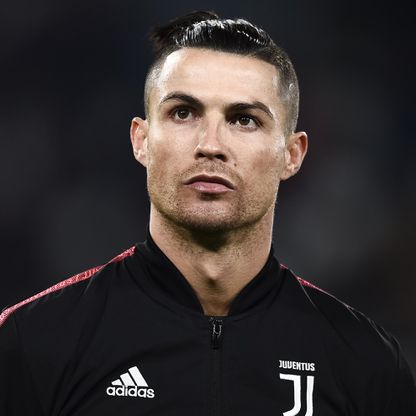 Cristiano Ronaldo plays as a forward for SerieA club Juventus and captain's the Portugal National team.
Often considered the best player in the world and widely regarded as one of the greatest players of all time, Ronaldo has won five Balon d'or awards and four European Golden shoes, both of which are records for a European player. He has won 30 major trophies, including seven league titles, five UEFA Champions League, one UEFA European Championship, and one UEFA Nations League title. Ronaldo holds the records for the most goals (134) and assists (41) in the history of the UEFA Champions League. He is one of the few recorded players to have made over 1,000 career Appearances and has scored over 750 career senior goals for club and country.
He is also the second player to score 100 International goals, and the first European to achieve the feat.
A must follow page for all CR7 fans!

Feel free to share.