The Premier League's top-four race appears set to be heated and last until the final day(s) of the 2022-23 season, with as many as four sides battling for one final spot in next season's UEFA Champions League.
who will have seized the chance come the end of the Premier League season?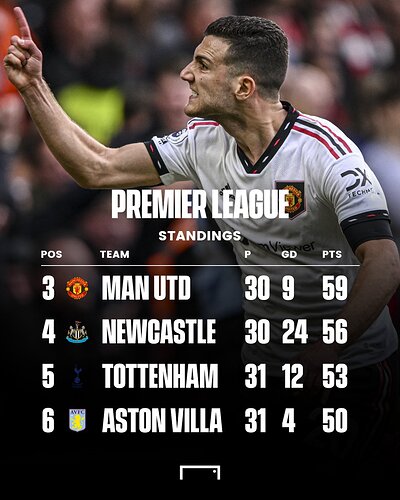 Share your Top four predictions in this thread and join the discussion.