Matchweek 16 began on Friday Night with Brentford knocking horns with Watford. A late winner secured all three points for Brentford.
The games continue to come thick and fast across Europe, and Gameweek 16 of the 2021/22 Premier League season will kick off this weekend. The action on Saturday will get underway at the Etihad, with Manchester City playing hosts to Wolverhampton Wanderers in the lunchtime match.
Chelsea, Manchester United, Liverpool and Arsenal will also be in action in what promises to be an exciting weekend of Premier League Football.
How things are looking as we head into Matchweek 16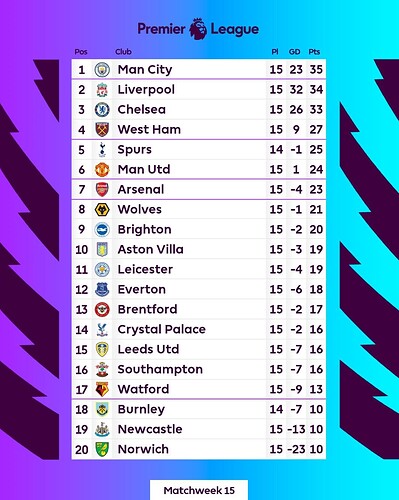 In this thread, we shall be covering all Matchweek 16 fixtures between 11th and 12th of December. Join the discussion and share your views on the various matches