With 86 points, Zinedine Zidane worked his magic and Real sealed the 2019-2020 La Liga title.
Real Madrid on Thursday won their 34th La Liga title after a Karim Benzema double gave them a 2-1 win at home over Villareal.
Real won 10 league games on the trot after La Liga restarted following the Covid-19 pandemic break to seal the title race and end Barcelona's recent grip on the La Liga title.
It was the 2nd La Liga title for Zidane as the coach of Real Madrid after he led them to league glory in 2017. Zidane had won 3 successive Champions League crowns with Real before.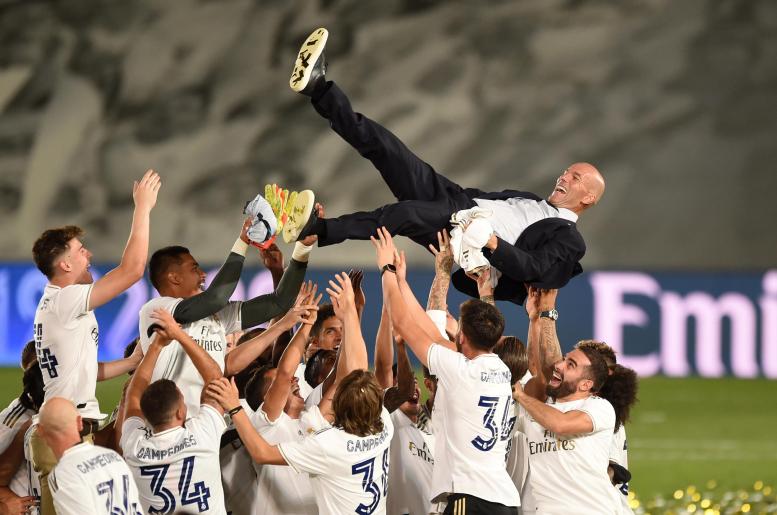 This is what Captain Sergio Ramos had to say after winning : "Everything Zidane touches turns into gold,"
"We believe in him and in his work. He's the one who has to make the difference, he's a person who trusts players, and few do. We hope he stays here for a very long time, he is unique."