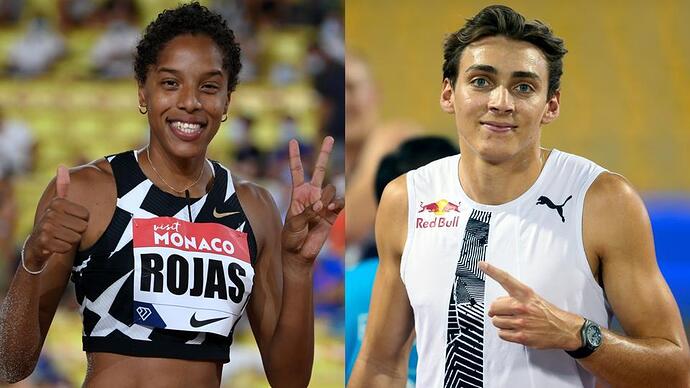 World record breakers Mondo Duplantis (Swedish pole vaulter) and Yulimar Rojas (Venezuelan triple jumper) have won the 2020 Male and Female World Athletes of the Year 2020 respectively.
The 20-year-old Duplantis is the youngest ever winner of the Male Athlete of the Year Award.

He broke the world record in the pole vault twice, (6.17m and 6.18m) in February 2020, and has also produced the highest outdoor vault in history (6.15M) in September 2020.

The 25-year-old Rojas, who broke the world indoor triple jump record with a leap of 15.43m.