Juliens Auctions, A California based auction firm has reported that they have auctioned a winners medal of a anonymous french footballer from World Cup 2018 winning team.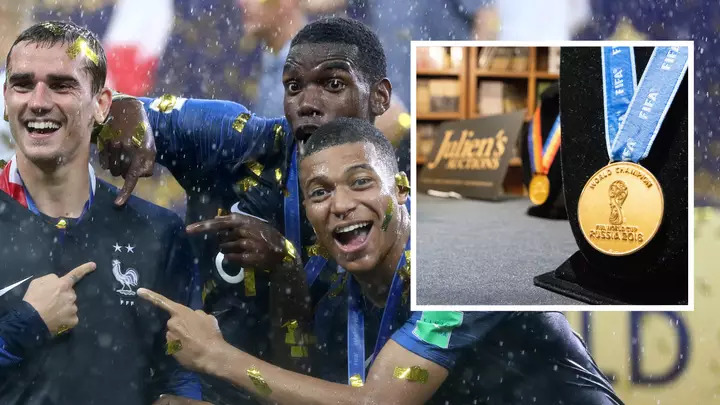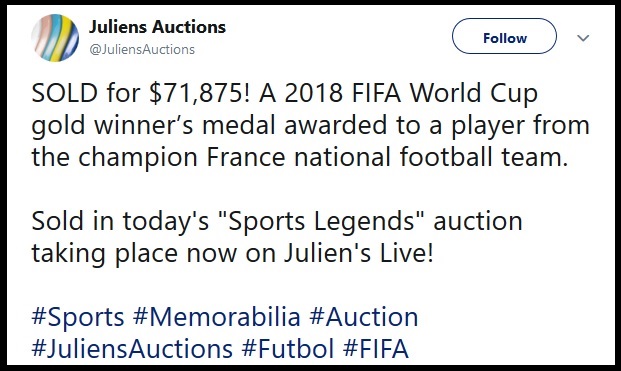 The medal reportedly fetched a tidy sum of $71,875.
What do you guys say, who could be it? Why would he have sold it?