There was a controversial short run some big hitting and a super over when the Delhi Capitals took on Kings XI Punjab in the IPL on Sunday and social media was full of reactions to the match.
Both teams scored 157 runs in their respective 20 overs and Delhi Capitals went on to win the match in a Super Over, in which KXIP managed just two runs. Punjab lost two of its three batsmen for the Super Over – KL Rahul and Nicholas Pooran – in just three balls that were bowled by Kagiso Rabada.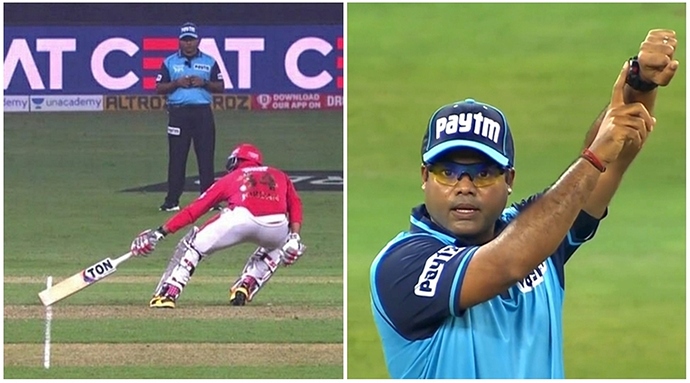 Now the big question "Why the Decision Was Not Changed?"
The on-field umpire declared a short run despite the batman making it to the crease during KXIP's innings against DC. The Decision wasn't changed as the television umpires aren't permitted to be involved in the short run decisions. Only dismissals or working out which batter is out in a run-out, as well as boundaries and no-balls can be overturned on review.