Cricket is called a gentleman's game. There aren't any differences on the pitch when it comes to physical height or body. There is a story which is making enough spotlight on social media.
A 21-year-old, 7ft 6ins fast bowler from Pakistan named Mudassar Gujjar, is looking to play in the Pakistan Super League. He was in the Lahore Qalandars development academy last year and is looking to break into the national team. He wears customized shoes of size 23.5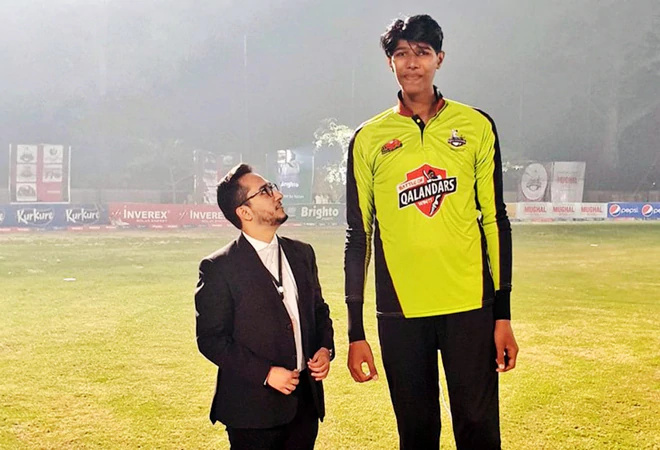 If he dawns the national jersey he will become the tallest cricketer in the history of this game. Pakistan has earlier produced tall, lanky bowlers like Mohammad Irfan, Imran Khan to name a few.
Let's take a memory down the lane and list the Tallest Cricketers In History.
1) Mohammad Irfan:
Height: 7'1″
National Team: Pakistan
Mohammad Irfan was born on 6 June, 1982, in Punjab, Pakistan. He plays for Pakistan cricket team and currently he is the tallest cricketer in history of cricket with the height of 7'1″, which is just mind-blowing.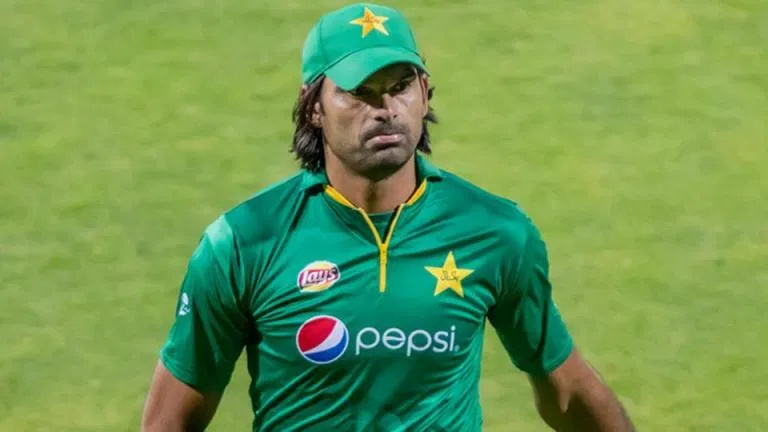 2) Joel Garner:
Height: 6'8″
National Team: West Indies
Joel Garner was born on 16 December, 1952, in Christ Church, Barbados. He was nicknamed as a 'Big Bird' in the West Indian team because of his incredible height of 6'8″ for which he stood the tallest cricketer in the history of cricket.
Joel Garner was a former West Indies team player and he was the fast bowler, who tremendously performed in earlier 70s and 80s. His bowling average was always maintained and his full-length yorkers were always critical for any batsman on the crease. He also led the team towards the victory of World Cup in 1979.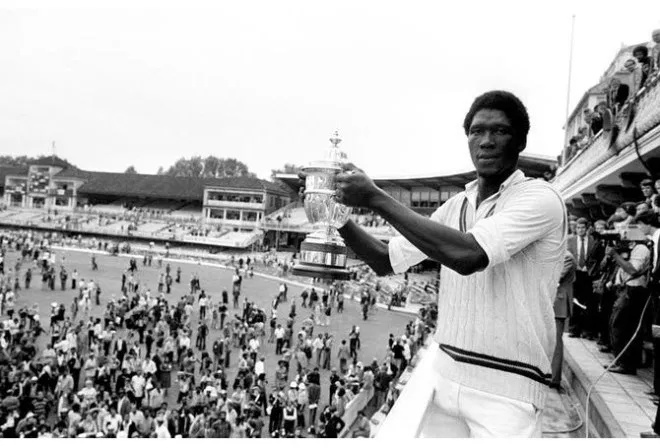 3) Peter George:
Height: 6'8″
National Team: Australia
Peter George was born on 16 October, 1986, in Adelaide, Australia. He is the 3rd most tallest cricketer in history of cricket, even he is the only Australian cricketer with such height of 6'8″.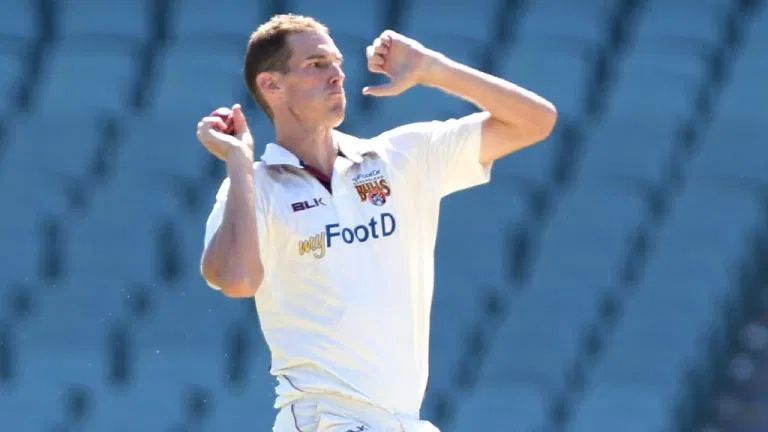 4) Chris Tremlett:
Height: 6'8″
National Team: England
Chris Tremlett was born on 2 September, 1981, in Southampton, England. He is another tallest English player who has the height of 6'8″, an inch longer than Steven Finn in the team. He is not just a brilliant bowler, but also is a great batsman in the team.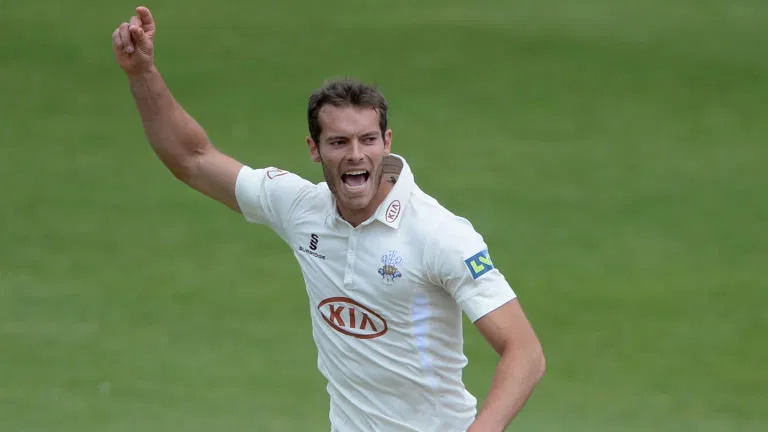 5) Jason Holder:
Height: 6'7″
National Team: West Indies
Jason Holder was born on 5 November, 1991, in Barbados. Holder has a height of 6'7″ which is precious for West Indies Cricket Team especially when he bowls.