Loyalty and commitment towards their football club has been a very rare glimpse among this generation of footballers. Players who are usually at their peak tend to be lured by big money moves. Some continue their form while others become a 'semi-villain' for the fans. But, there are players who have set the example showing the fans that passion and commitment towards the club is far more important than star status and earning money.
These players refused to be swayed by big offers and throughout their career, they intended to play for the logo on the front and are now remembered by the jersey number and name on behind. Let's gather our inputs in listing out these players who have graced this wonderful sport with their zeal and loyalty.
Francesco Totti ( AS Roma)- 28 Years For AS Roma

Totti's journey at Roma began on 20 July 1989 and he made his debut in Franco Superchi's Giovanissimi Romani side against Almas on 15 October 1989. By the end of his career, he made a total of 786 appearances for the Roman club and scored 307 goals. He is the clubs most capped player and their highest scorer.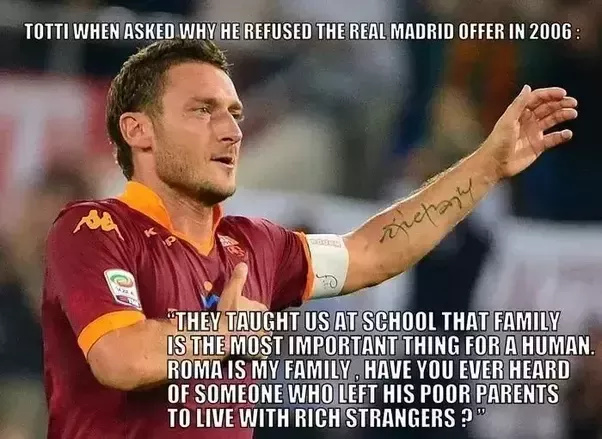 Totti could have moved to plenty of bigger clubs if he had wanted to, including AC Milan and Real Madrid, but has stayed loyal to his boyhood club. He is a five-time Italian player of the year, a two-time Serie A player of the year and was the winner of the 2007 Golden Shoe.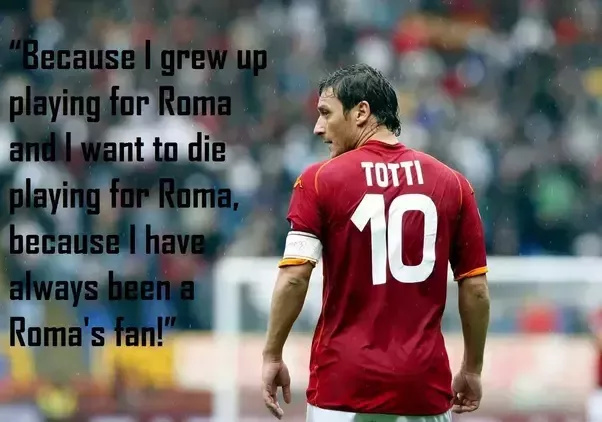 Most impressively of all, he has done it all at a club that has achieved relatively little success. During his time with AS Roma, the club changed 17 managers in total but he still remains to be the greatest captain for the club. He hanged his boots on 28 May 2017 after playing his last competitive match for Roma against Genoa. Totti set the record for the longest Giallorossi career of all time.