The sporting world had come to a halt after most events worldwide were sidelined by the corona virus pandemic. Slowly, the situation seems to be improving and few countries are permitting organizers to resume the games with certain safety precautions imposed and restrictions on player-fan interactions.
South Korea's soccer K-League was the first competition to resume football match on last Friday, May 8th 2020. The Jeonju World Cup Stadium with 42K+ capacity stood empty without fans but saw an unprecedented international TV audience.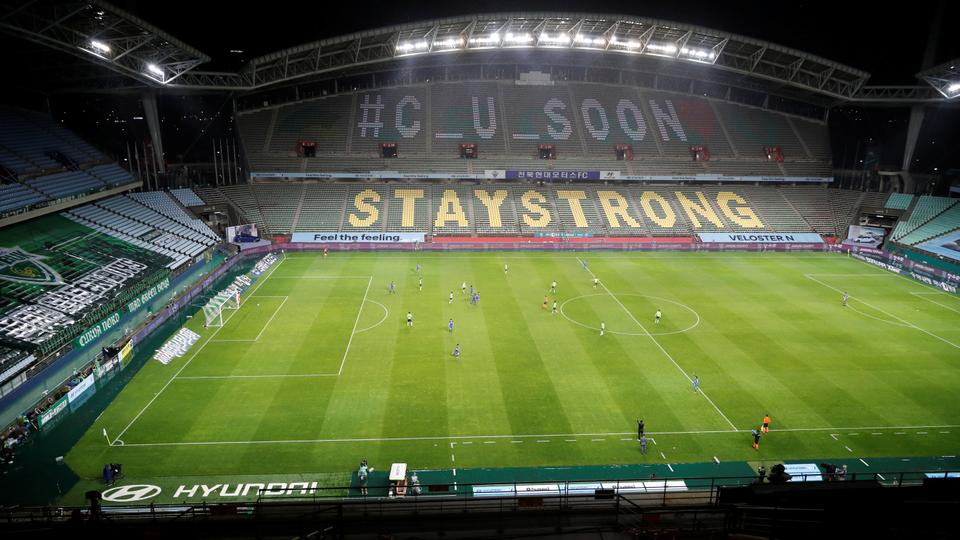 On this page, let's post the sporting events that are planning to restart as efforts are being made to return to normalcy.