Messi could face a potential two year ban from international football following his comments after the Copa America play off game against Chile. Annoyed at refereeing decisions in the semi-final loss against hosts Brazil, Messi accused CONMEBOL federation and referees:
"We were meant for more but they didn't let us be in the final. The corruption and the refs didn't allow the people to enjoy and football is ruined." "Brazil champions? No doubt. Sadly, I think the Copa is set up for Brazil."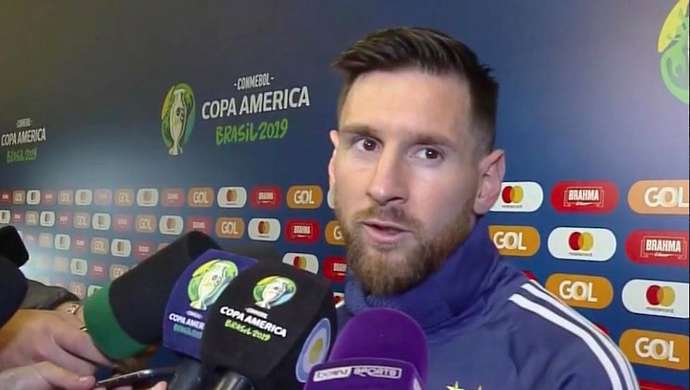 If Messi is banned , it would mean missing next summer's Copa America on home soil, co hosted by Colombia and Argentina and missing Argentina's World Cup Qatar 2022 qualifiers.
What do you think of this guys? Do you think Messi's comments echo truth on the ground?