IWF World Championships gets underway today from September 18 to 27th in the Thai city of Pattaya.
Mirabai Chanu will spearhead a 7-member Indian team at the Weightlifting World Championships which is a gold-level qualifying event for the 2020 Tokyo Olympics.
This event is not the only deciding qualifier for Tokyo Games for athletes but a good performance at the gold level Olympic qualifying event will bolster their chances of making it to the Games next year.
The qualification process for Tokyo 2020 is based on the performances of the weightlifters in six events over a period of 18 months out of which the four best results will be considered.
A lifter has to compete in a minimum of two qualifying tournaments in three separate qualifying cycles - November 2018 to April 2019, May 2019 to October 2019 and and November 2019 to April 2020, to qualify for the Olympics.
Squad:
Women: Mirabai Chanu (49 kg), Jhilli Dalabehera (45 kg), Sneha Soren (55kg), Rakhi Halder (64kg).
Men: Jeremy Lalrinnunga (67kg), Achinta Sheuli (73 kg), Ajay Singh (81 kg)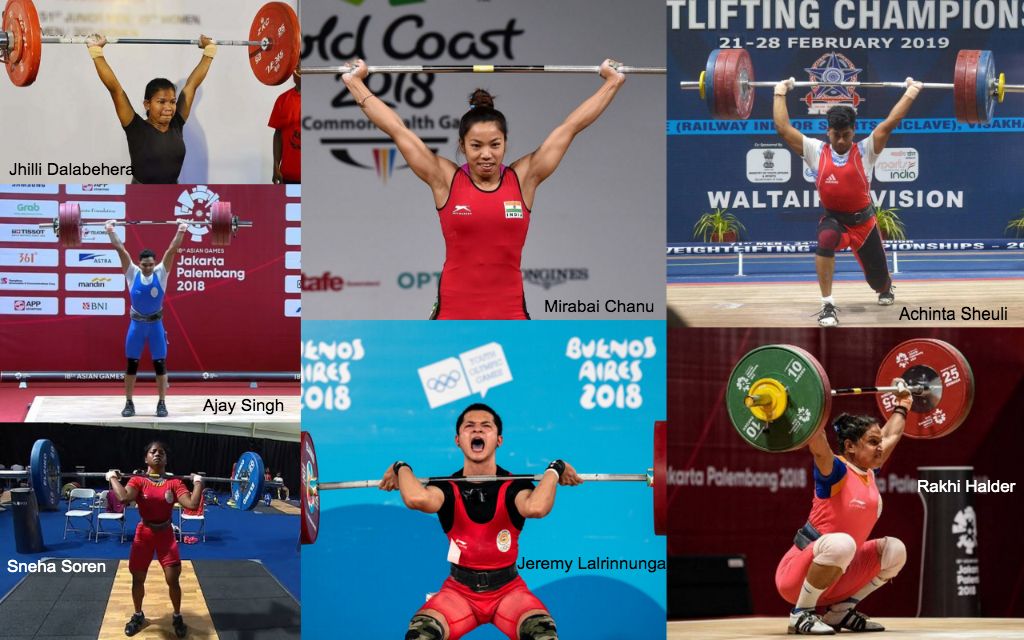 Mirabai Chanu, the ace Indian weightlifter, who had won the gold in the 48kg category at the 2017 World Weightlifting Championships, remains India's brightest medal prospect. Mirabai will be competing alongside 2018's silver medalist China's Hou Zhihui, who is also the current world record holder in the 49kg category, and bronze medal winner Jiang Huihua. Thai weightlifter Chayuttra Pramongkhol who had won gold is currently embroiled in a dope scandal.
Among the male lifters, all eyes will be on Youth Olympic Olympic Games gold medallist teenager Jeremy Lalrinnunga. Other Indians in fray, include Commonwealth Championship gold medallist Ajay Singh (81kg) and national champion Achinta Sheuli (73kg) and 2019 Asian Weightlifting Championship silver medallist Jhilli Dalabehera in the women's 45kg category in Ningbo, China.
Who do you think will leave a lasting mark at the World Championship in the buildup to the 2020 Tokyo Olympics?