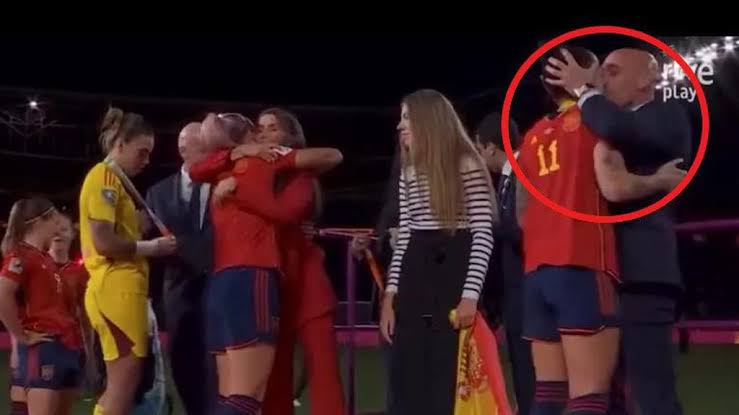 This is a thread for the most hotly debated topic in world football currently. The saga of Spanish FA President Luis Rubiales kissing Jenni Hermoso on stage after receiving her winning medal at the recently concluded women's World Cup in Australia.
The kiss – delivered on stage during the official post-match ceremony – was captured on camera and has prompted outrage on social media.
Hermoso said on a live stream afterwards that she "didn't like it".
In comments later provided to media she appeared to clarify her position, saying it was a "natural gesture of affection".
"It was a totally spontaneous mutual gesture because of the immense joy that winning a World Cup brings," said Hermoso, in comments given to AFP by the Spanish federation. "
What are your thoughts on this issue?