The biggest fight in MMA history is on the cards. Khabib Nurmagomedov defends his lightweight title against Justin Gaethje in the main event of UFC 254 at Abu Dhabi. It's just going to be brutal, mad, violent, blood all around and possibly all the wild fierce fight club synonyms I can write about. Khabib is undisputed and is literally on a different level. He will obviously be starting as the hot favourite. Although he'll step into the ring in the memory of his late father, we know what Khabib is capable of- He is the real "Eagle".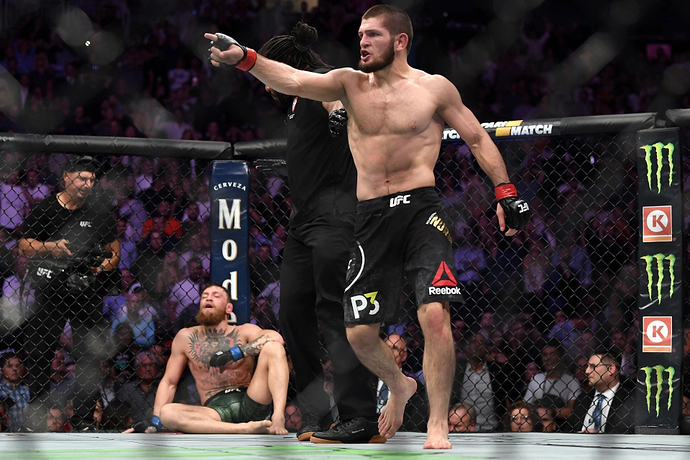 Justin Gaethje, who smashed the pecks out of Tony Ferguson was the favourite to take on Khabib. After his win against Tony, he just dropped the interim belt and demanded Dana White that he wants to take on the undefeated Khabib Nurmagomedov. This shows what this fight means to him and the mindset of this amazingly violent beast. Nobody dares taking Gaethje's punches, he has 7 knockouts in his last 9 games and with a 100% finish rate its just going to be a fight we have never witnessed in the history of Ultimate Fighting Championship (UFC).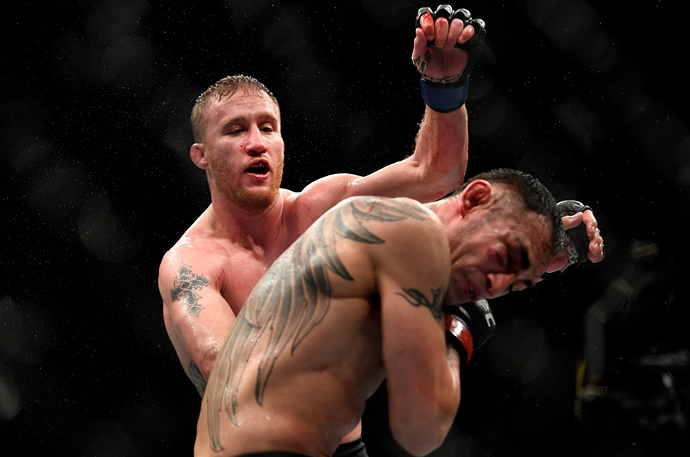 What has been said?
Khabib Nurmagomedov: "I will finish Justin Gaethje, I finish one more guy, I dominate him — I think my name is going to be always in history. I think already my name is going to be in history because two years ago what happened [vs McGregor] is never going to be forgotten.
"Even after 50 years, people are going to watch this fight and be impressed. This is like when Muhammad Ali fought [Joe] Frazier in Manila. People never forget this fight.
"[A record of] 30-0 is going to be great. It's looking good, it sounds good.
"30-0, okay. It's going to be a great record; this is like Mayweather in MMA. We'll see, I'm very close to it."
Justin Gaethje: "We're not wrestling anymore. There's gonna be a zone in front of me, it's not very big.
"It's gonna be a zone of death, and I have to represent death every time he enters this zone. That's what I'm the best at, creating carnage. Creating car crashes.
"So my only goal when I step in there is to create as many car crashes as possible.
"Whether it be our bodies hitting, our heads hitting, our shoulders hitting, my fist hitting his head, his fist hitting my head, it doesn't matter – I need to create car crashes because it's the only way to beat this guy."