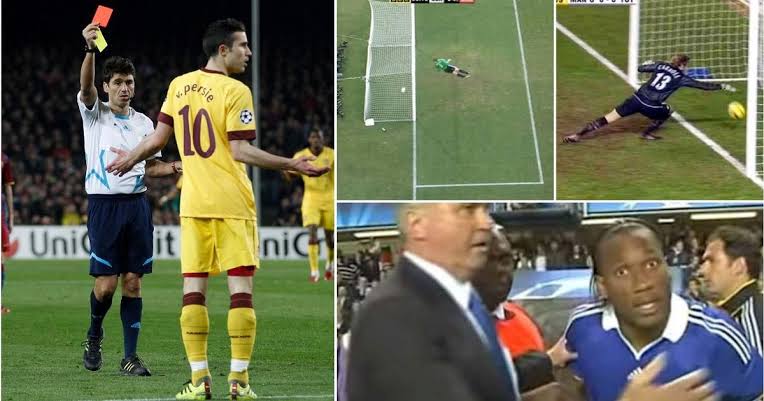 Referees have one of the most difficult jobs in sports, as each of their rulings can have a significant impact on the outcome of the game, and even the season.
Every referee has to make difficult judgments and will be chastised by players, managers, and spectators at some point.
Good referees are ones who can take criticism and, most of the time, make the proper choice.
An official's instincts are vital in making decisions, and there is always the risk of him making a major error during a game.
In this thread, we shall be discussing some of the most Controversial referee decisions we've witnessed in the football world. Feel free to share your opinion