FIFA has revealed the candidates shortlisted for seven of the individual trophies that will be presented at The Best FIFA Football Awards ceremony on 17 December 2020.
Two expert panels – one for **women's football and one for men's football – have selected the candidates for each category.
Public voting is open on FIFA.com and will run until 9 December 2020 (23:59 CET).
FIFA will announce the three finalists in each of the seven categories listed above on 11 December 2020.
The Nominees for The Best FIFA Men's Player:
Thiago Alcântara (Spain / FC Bayern München / Liverpool FC)
Cristiano Ronaldo (Portugal / Juventus FC)
Kevin De Bruyne (Belgium / Manchester City FC)
Robert Lewandowski (Poland / FC Bayern München)
Sadio Mané (Senegal / Liverpool FC)
Kylian Mbappé (France / Paris Saint-Germain)
Lionel Messi (Argentina / FC Barcelona)
Neymar (Brazil / Paris Saint-Germain)
Sergio Ramos (Spain / Real Madrid CF)
Mohamed Salah (Egypt / Liverpool FC )
Virgil van Dijk (Netherlands / Liverpool FC)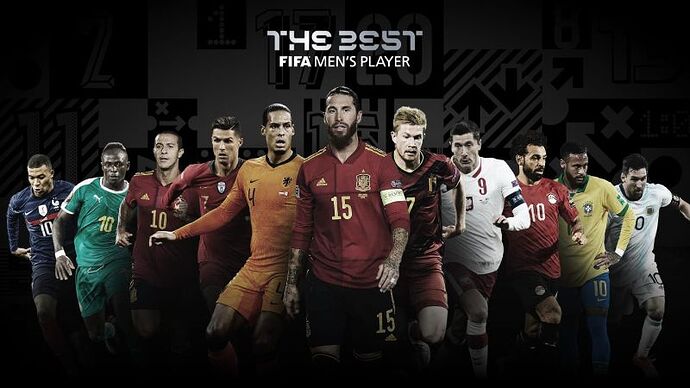 Who gets your vote?
For the various categories - Share below.