Slovenian Tadej Pogačar won the 2020 Tour de France on Sunday by finishing safely in the peloton at the end of Stage 21. Pogacar becomes Tour's youngest winner since 1904.
The 21-year-old Pogacar also pulled on the polka dot jersey as best climber on the Tour, and also the white one as best young rider.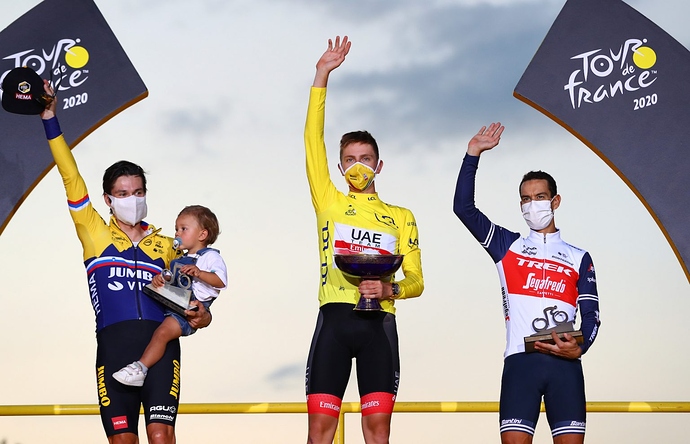 The three-week long cycling event began on August 29 through September 20. This year marked the 107th edition of the event and the first time since the end of World War II that the race did not take place in July.
A total of 176 riders, 22 teams with 8 riders per team participated in the event. There were 21 stages: 9 flat, 3 hilly, 8 mountain stages, and 1 individual time trial. The route was 3,484 kms (2,165 mi) long.