Real Madrid captain Sergio Ramos is to leave after a 16-year spell in which he won 22 trophies, the club said on Wednesday.
Ramos's career at the Bernabéu has come to an unexpectedly flat end. This season, Ramos has missed games playing just five times after catching COVID-19 and has also struggled with injuries. His 21 appearances for Real Madrid in all competitions is his lowest in 15 seasons playing for the club.
Ramos signed for Real from Sevilla in 2005 for 27 million euros at the time, a record fee for a Spanish defender. Making 671 appearances and scoring 101 goals, Ramos was made captain in 2015 after the departure of goalkeeper Iker Casillas.
Ramos, 35, is one of the club's most successful players ever, having won five La Liga titles, four Champions Leagues and two Copas del Rey.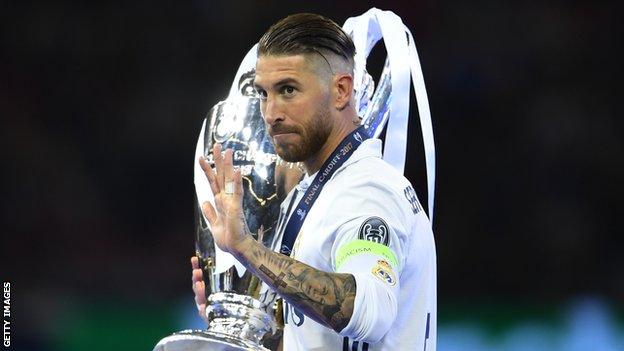 Real said there would be an "act of tribute and farewell" to Ramos on Thursday in the presence of club president Florentino Perez.
Too bad Real Madrid didn't find it worth renewing his contract as I see Ramos being another Suarez story who is bound to shine elsewhere.
Now, the question that is on everybody's mind is:
Where will this legendary player go next?
And who will fill in Ramos at Real Madrid?
In this thread, let's share Ramos career at Real Madrid, his new club options and his replacement choices at Real Madrid.