On October 29th, Nirmal Purja etched his name in mountaineering history by becoming the fastest person to conquer every mountain on Earth over 8000 metres. Nirmal climbed all fourteen "8000ers", called the 'death zone' mountains from Everest in the eastern Himalayas to K2 in Pakistan's Karakorum mountains in just 189 days.
This feat is considered the epitome of mountaineering aspirations since legendary Italian climber Reinhold Messner first completed this incredible feat in 1986, taking 16 years to do so. Since then, fewer than 40 climbers have followed in his footsteps. The previous record for speed was held by South Korean Kim Chang-ho, taking 7 years, 10 months and 6 days.
Purja made his first 8000er summit on April 23, 2019 and completed the first six-summit phase of his "Project Possible 14/7" on May 24, 2019. The summited peaks included Annapurna, Dhaulagiri, Kanchenjunga, Lhotse, Makalu, and Mount Everest.
Purja completed the second phase in July, 2019, climbing Nanga Parbat, Gasherbrum I, [Gasherbrum II, K2 and Broad Peak all in Pakistan.
The third and last phase started in September 2019. He summitted Cho Oyu -Tibet, Manaslu - Nepal, and Shishapangma - Tibet, China.
"Project Possible "- 14 /7
Phase I
Annapurna summited 23rd April 2019
Dhaulagiri summited 12th May 2019
Kanchenjunga summited 15th May 2019
Everest summited 22nd May 2019
Lhotse summited 22nd May 2019
Makalu summited 24th May 2019
Phase II
7. Nanga Parbat summited 3rd July 2019
8. Gasherbrum I summited 15th July 2019
9. Gasherbrum II summited 18th July 2019
10. K2 summited 24th July 2019
11. Broad Peak summited 26th July 2019
Phase III
12. Cho You summited 23rd September 2019
13. Manaslu summited 27th September 2019
14. Shishapangma summited 29th October 2019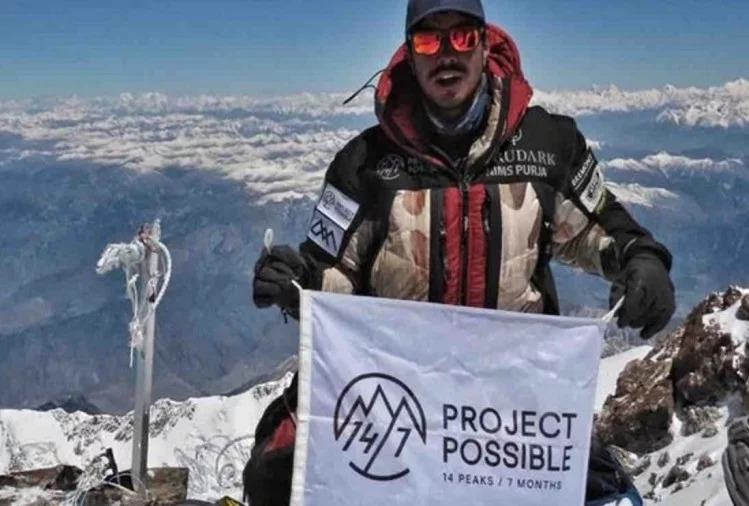 On June 9, 2018 he was appointed a MBE (Member of the Order of the British Empire) by the Queen for his outstanding work in high altitude mountaineering.
With this expedition quest, the ex-Gurkha aims to garner attention for Sherpas. "As a Nepali, I hope my climbs put a spotlight on the talented climbers here," he said.