After this weekend, the Premier League, like many other major leagues around Europe, will take a vacation to prepare for the two-week international break.
But first, there's a lot to look forward to this weekend, with a total of ten matches scheduled for Saturday and Sunday.
A blockbuster Premier League clash takes place at Anfield on Sunday night, as dethroned champions Liverpool lock horns with current holders Manchester City.
Other notable fixtures will see Man United host Everton, Chelsea play Southampton and Tottenham play Aston Villa.
Current Premier League Standings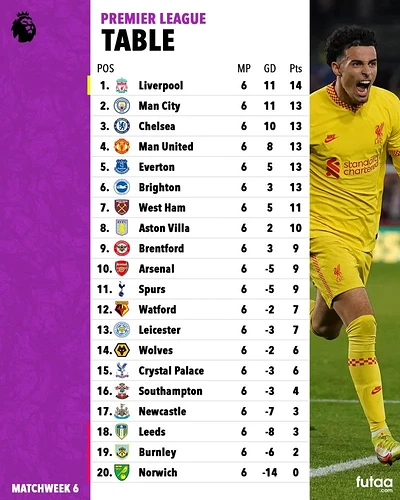 In this thread, we shall be covering all Match-week 7 fixtures