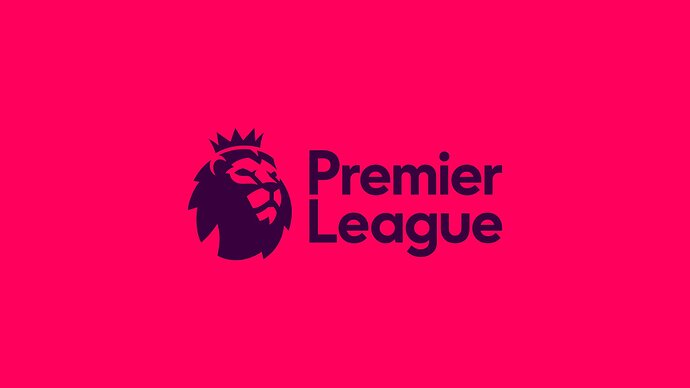 The 2020/21 season is nearly upon its end and in the Premier League, this midweek will see some of the rescheduled matches being played. One of these will take place on Tuesday at Old Trafford, where Manchester United will play hosts to Leicester City.
Another rescheduled match will see Manchester United play host to Liverpool at Old Trafford on Thursday, the postponement was as a result of the fans demonstrations and protests that took place at Old Trafford last week.
One of the highlights of this Matchweek takes place on Wednesday as Chelsea and Arsenal arguably two of the biggest foes in London in the modern football era, meet in Premier League action at Stamford Bridge.
The Premier league Top Six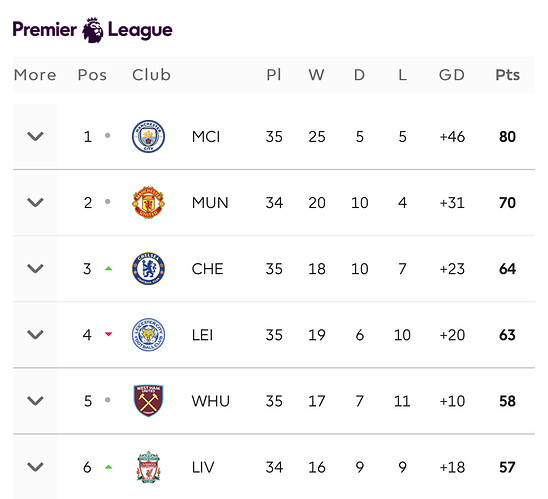 In this thread we will be covering fixtures of Matchweek 36 and other rescheduled fixtures from 11th to 16th of May. A total of 13 matches.
Premier League fixtures for matchweek 36 and live match times
Tuesday, May 11
Manchester United vs Leicester City 6:00pm (BST) 10:30 PM IST
Southampton vs Crystal Palace 8:15pm (BST) 12:45 AM IST
Wednesday, May 12
Chelsea vs Arsenal 8:15pm (BST) 12:45 AM IST
Thursday, May 13
Manchester United vs Liverpool 8:15pm (BST) 12:45 AM IST
Aston Villa vs Everton 6:00pm (BST) 10:30 PM IST
Friday, May 14
Newcastle United vs Manchester City 8:00pm (BST) 12:30 AM IST
Saturday, May 15
Burnley vs Leeds United 12:30pm (BST) 5:00 PM IST
Southampton vs Fulham 3:00pm (BST) 7:30 PM IST
Brighton vs Westham United 8pm (BST) 12:30 AM IST
Sunday, May 16
Crystal Palace vs Aston Villa 12:00pm (BST) 4:30 PM IST
Tottenham vs Wolverhampton 2:05pm (BST) 5:35 Pm IST
WestBrom vs Liverpool 4:30pm (BST) 9:00 PM IST
Everton vs Sheffield United 7:00pm (BST) 11:30 PM IST
Plenty of exciting action in the EPL this Week! Join in the discussion and share your views on the best and worst matches and anything in between.