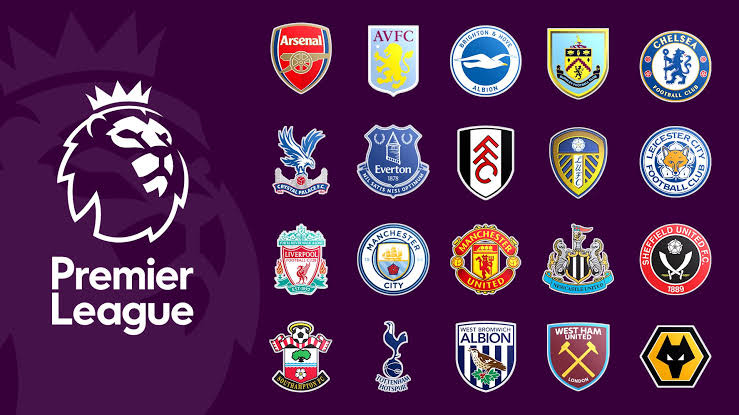 Matchweek 35 of the 2020-21 Premier League season kicked off yesterday at the King power stadium, as Newcastle recorded a big win over Leicester City in their quest to avoid relegation this season.
The premier League title race is all but over, but the formality of mathematical confirmation still remains. Manchester City will have to chance to seal the deal this weekend, when they play hosts to Chelsea at the Etihad on Saturday evening, in what will also be a dress rehearsal of sorts for the UEFA Champions League final later this month.
Manchester United, Arsenal and Liverpool will also be in action this weekend!

The Premier League Top Six as things Stands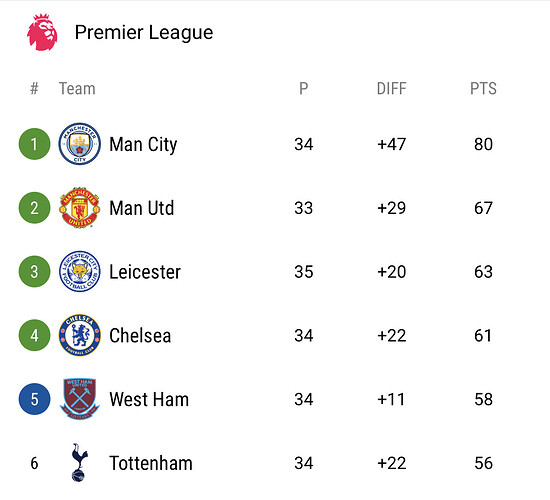 Week 35 Fixtures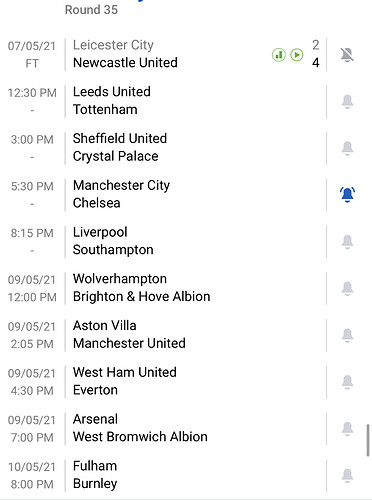 Plenty of exciting actions in the Premier League this weekend!! Join in the discussion and share your views on the various matches and anything in between!