The 2020/21 Premier League season in the endgame now, with just five rounds of fixtures left for the campaign to come to an end. Gameweek 34 begins this Friday at St. Mary's Stadium, where a struggling Southampton side will play hosts to Leicester City.
Manchester United and Liverpool will meet on Sunday at Old Trafford in the most anticipated match of Premier League 34th round. This will be the 207th game between the two sides recorded in the history books.
Chelsea, Arsenal and Manchester City will all be in Action this weekend, in what promises to be an exciting weekend of Premier League Football

Premier League Standings as at week 33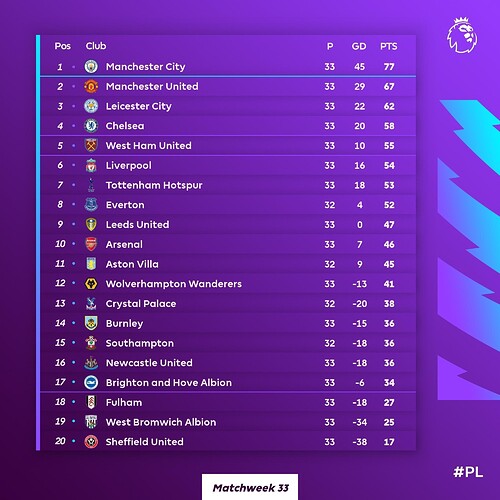 Week 34 Fixtures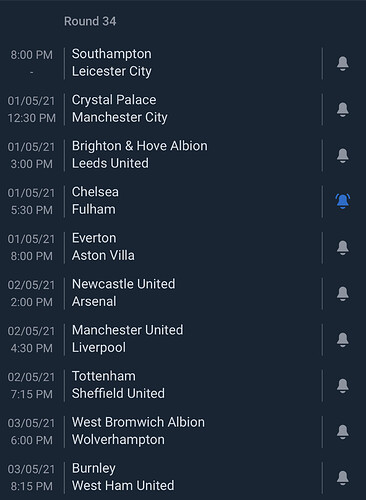 Plenty of exciting actions in the Premier League this weekend!! Join in the discussion and share your views on the various matches and anything in between!