After the international break, the Premier League returns this weekend, and we have all the matchups, results, and standings for you.
Liverpool will have the chance to take top of the standings with a win over Watford at Anfield on Saturday, while Pep Guardiola's Manchester City will face Burnley at Turf Moor at 3 p.m.
These will be the final league games before the two teams meet in what promises to be a historic match on Sunday, April 10th at the Etihad Stadium.
Chelsea, Manchester United and Arsenal will all be in action in what promises to be an exciting weekend of premier league football.
Premier League Standings heading into Matchweek 31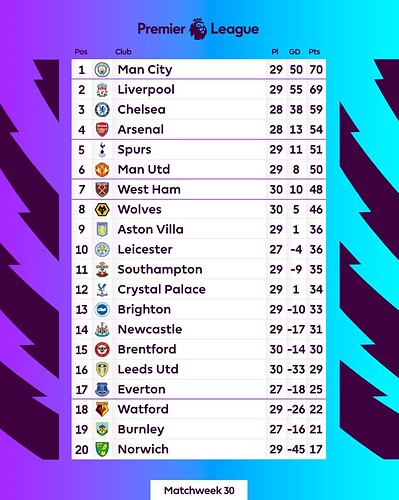 In this thread we shall be covering all Matchweek 31 fixtures. Join the discussion and share your views on the various matches.