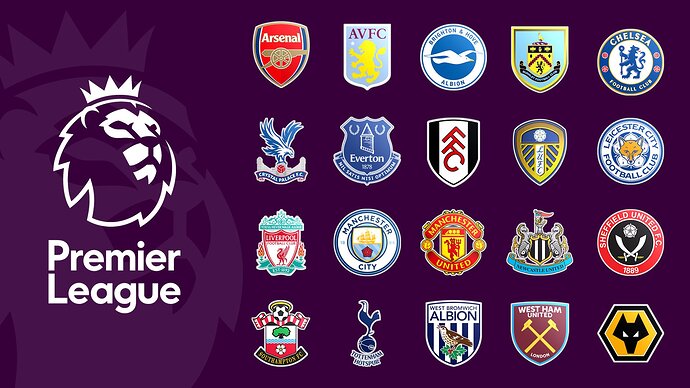 Premier League football returns to action this weekend after a two-week hiatus due to the international break. And we kick things off on Saturday afternoon at Stamford Bridge where top-four hopefuls Chelsea play hosts to relegation battlers West Bromwich Albion.
A blockbuster tie to kickstart proceedings after the early kick off fixture takes place at the Emirates Stadium on Saturday as Arsenal play host to Liverpool in the Premier League.
League leaders Manchester City make the trip to fellow in-form side Leicester City in another mouthwatering clash.
Manchester United will also be in action this weekend as they knock horns with Brighton and Hove Albion on Sunday Evening.
Here's the current Premier League Standings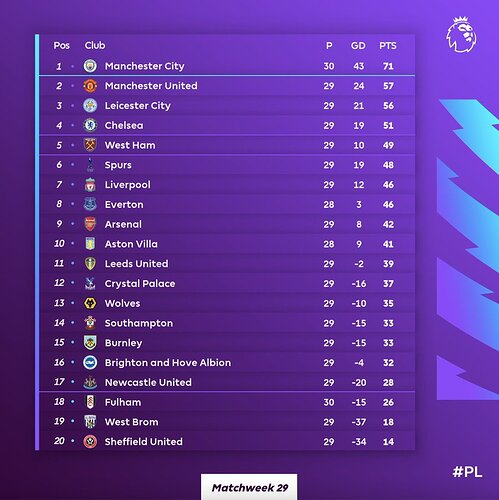 In this thread we will be covering fixtures of Matchday 30 from 3rd to 5th April. A total of 10 matches
Saturday, 3rd April
Chelsea vs WestBrom - 12:30pm (BST) 5:00 PM IST
Leeds United vs Sheffield United - 3pm (BST) 7:30 PM IST
Leicester City vs Manchester City - 5:30pm (BST) 10:00 PM IST
Arsenal vs Liverpool - 8pm (BST) 12:30 AM IST
Sunday, 4th April
Southampton vs Burnley - 12pm (BST) 4:30 PM (IST)
Newcastle vs Tottenham - 2:05pm (BST) 6:30 PM IST
Aston Villa vs Fulham - 4:30pm (BST) 9:00 PM IST
Manchester United vs Brighton and Hove Albion - 7:15pm (BST) 11:45 PM IST
Monday, 5th April
Everton vs Crystal Palace - 6pm (BST) 10:30 PM IST
Wolverhampton vs West Ham - 8:15pm (BST)
12:45 AM IST
Plenty of exciting action in the EPL this Weekend! Join in the discussion and share your views on the best and worst matches and anything in between.