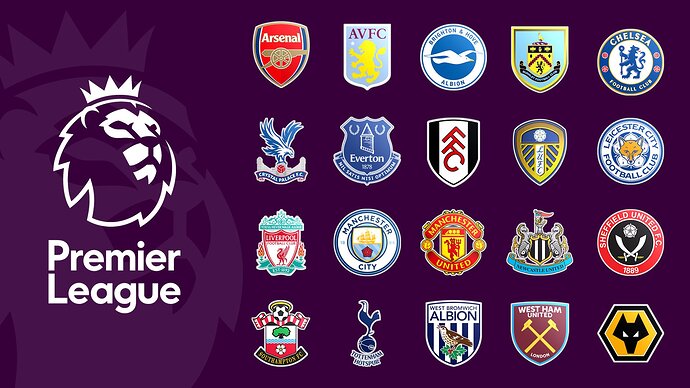 Premier League Gameweek 28 starts on Friday night. It is a welcome return to a regular gameweek with ten matches.
Relegation-threatened Newcastle United will be looking for their first victory in over a month when they continue their Premier League campaign at home to European chasers Aston Villa on Friday night.
The North London derby is set to be the highlight of the weekend across world football. It has always been a massive fixture in any circumstances, but this season it will carry particular weight as both Arsenal and Tottenham Hotspur look to end a testing season in style.
Chelsea, Manchester United, Liverpool and Manchester City will all be in action this weekend in what promises to be an exciting weekend of premier League football.
Here's the current Premier League Standings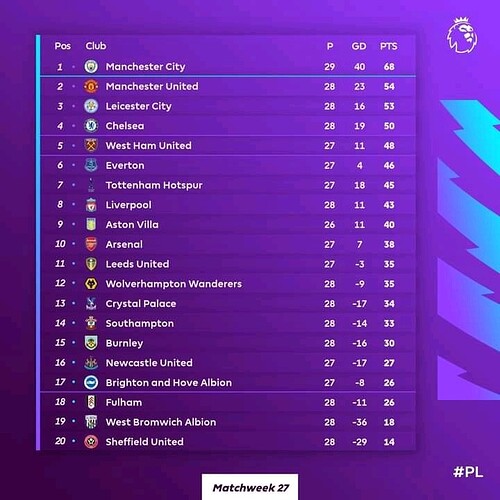 In this thread we will be covering fixtures of Matchday 28 from 12th March to the 15th of March. A total of 10 matches
Gameweek 28 Fixtures
Friday, 12th March
Newcastle vs Aston Villa 9:00pm (GMT) 2:30am (IST)
Saturday, 13th March
Chelsea vs Leeds United - 1:30pm (BST) 6:00 PM IST
Crystal Palace vs West Brom - 4pm (BST) 8:30 PM IST
Everton vs Burnley - 6:30pm (BST) 11:00 PM IST
Fulham vs Manchester City - 9pm (BST) 1:30 AM IST
Sunday, 14th March
Southampton vs Brighton - 1pm (BST) 5:30 PM IST
Leicester City vs Sheffield United - 3pm (BST) 7:30 PM IST
Arsenal vs Tottenham Hotspur - 5:30pm (BST) 10:00 PM IST
Manchester United vs Westham - 8:15pm (BST) 12:45 AM IST
Monday, 15th March
Wolverhampton vs Liverpool - 9pm (BST)
1:30 AM IST
Plenty of exciting action in the EPL this Weekend! Join in the discussion and share your views on the best and worst matches and anything in between.