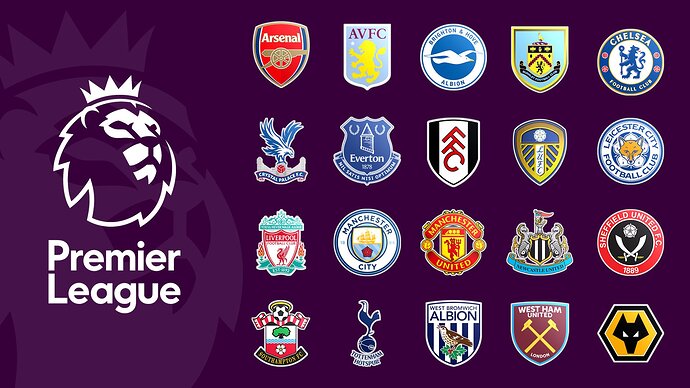 The games continue to come thick and fast all across the Premier League, with the elongated Gameweek 26 being played with midweek fixtures. Several matches initially scheduled to be played on Matchday 29 have been pulled ahead due to the upcoming FA Cup ties. One such fixture will be played between Manchester City and Wolves at the Etihad Stadium.
The Highlight of this midweek fixtures takes place at Anfield on Thursday, as Chelsea will be looking to continue their winning run under New manager, Tomas Tuchel when they face Struggling Liverpool.
Manchester United and Arsenal will also be in action on what promises to be an exciting week of Premier League Football.
The Premier League Top Six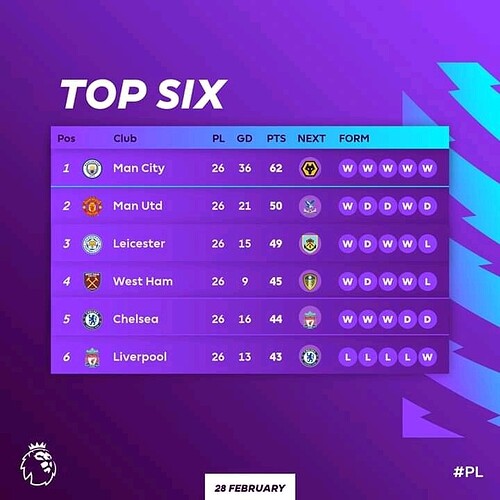 In this thread we will be covering fixtures of Matchday 27 from 2nd March to the 4th day of March. A total of 7 matches
FIXTURES
Tuesday, 2nd March
Manchester City vs Wolverhampton - 9pm (BST) 1:30 AM IST
Wednesday, 3rd March
Burnley vs Leicester City - 7pm (BST) 11:30 PM IST
Sheffield United vs Aston Villa - 7pm (BST) 11:30 PM IST
Crystal Palace vs Manchester United - 9pm (BST)1:30 AM IST
Thursday, 4th March
Fulham vs Tottenham Hotspur - 7pm (BST) 11:30 PM IST
Westbrom vs Everton - 7pm (BST) 11:30 PM IST
Liverpool vs Chelsea - 9pm (BST)1:30 AM IST
Plenty of exciting action in the EPL this Midweek! Join in the discussion and share your views on the best and worst matches and anything in between.