Manchester City are on their way to winning the English Premier League for the second time in a row, and no one seems to be able to stop them.
The difference at the top is eleven points, however second-placed Liverpool has a game in hand. Can Pep Guardiola and his merry band of sky blue marauders be matched by the Reds (or anyone else)? It doesn't appear to be the case.
For the next three and a half months, our focus will be on the race for European qualifying and the always-interesting relegation battle at the bottom of the table.
The highlight of this weekend is the North London derby cracker between Chelsea and Tottenham Hotspur.
Heading into Matchweek 23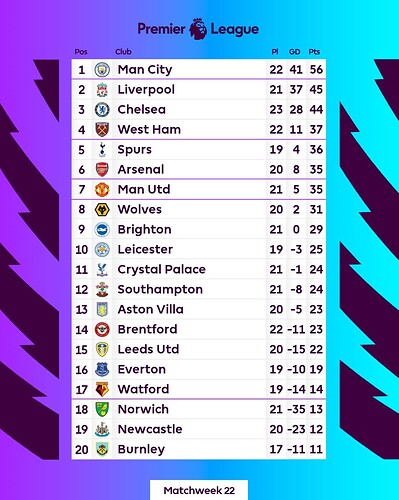 In this thread, we shall be covering all Matchweek 23 fixtures between 22nd and 23rd of January. Join the discussion and share your views on the various matches.