The 2021 Premier League Matchday 17 action kicked off yesterday with two fixtures:
Man Utd go level on points with Liverpool at the top of the table after an emphatic victory against Aston Villa yesterday at Old Trafford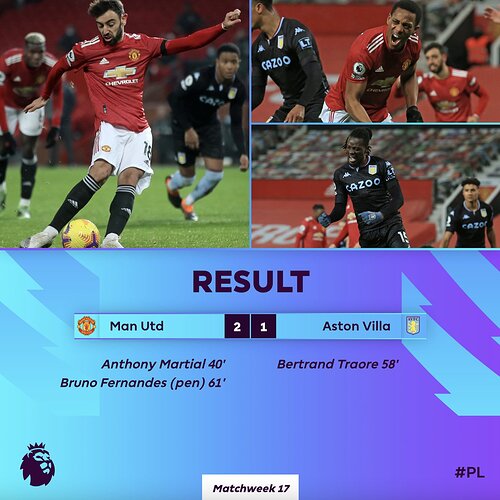 West Ham start the year with a win after seeing off Everton at Goodison Park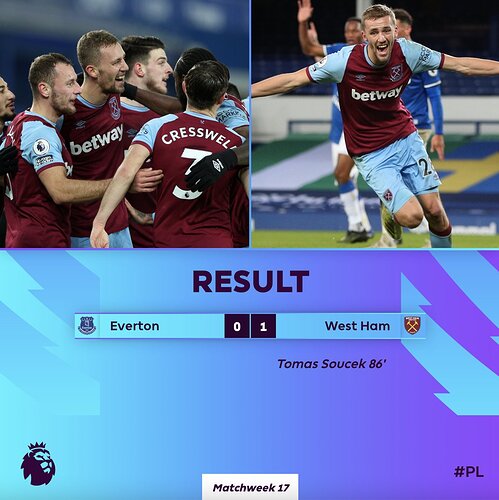 The biggest game of the Matchday will be the showdown between Chelsea and Manchester City at the Stamford Bridge on Sunday night. Both clubs have 26 points to their name and a win in this fixture could help them make a claim for a top-four spot.
Current Top Six standings in The Premier League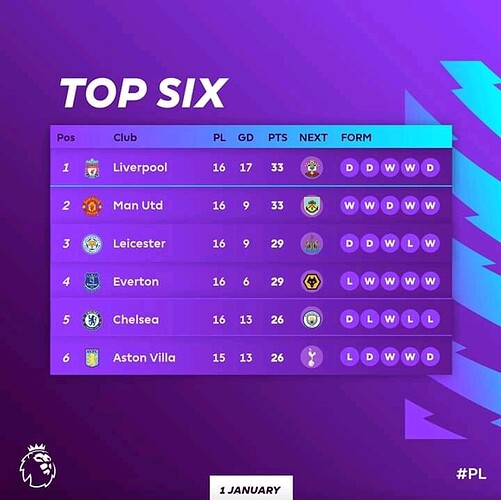 In this thread we will be covering fixtures of Matchday 17 from 1st to 4th of January. A total of 10 matches.
Premier League Fixtures
Saturday, 2nd January
Tottenham vs Leeds 1:30pm (BST) 6pm (IST)

Crystal Palace vs Sheffield United 4pm (BST) 8:30pm (IST)

Brighton and Hove Albion vs Wolverhampton 6.30pm (BST) 11pm (IST)

Westbrom vs Arsenal 9pm (BST) 1:30am (IST)
Sunday, 3rd December
Burnley vs Fulham 1pm (BST) 5:30pm (IST)

Newcastle vs Leicester City 3.15pm (BST) 7:45pm (IST)

Chelsea vs Manchester City 5:30pm (BST) 10pm (IST)
Monday, 4th January
Southampton vs Liverpool 9pm (BST) 1:30am (IST)
Plenty of exciting action in the EPL this weekend! Join in the discussion and share your views on the best and worst matches and anything in between.