The Premier League is up and running, with the opening gameweek of the season yielding ten definitive results. After some shocks and some expected results, the table has started taking shape, as we move into the second round of fixtures, which will begin at a packed Anfield, where Liverpool will play hosts to Burnley in Saturday's lunch-time kick-off.
The main highlight of this Matchweek is a tantalising London derby which takes place in gameweek two of the new Premier League season, as Arsenal and Chelsea face off at the Emirates Stadium on Sunday afternoon.
Manchester United and Manchester City will also be in action in what promises to be an exciting weekend of Premier League Football.
How things stands after the opening weekend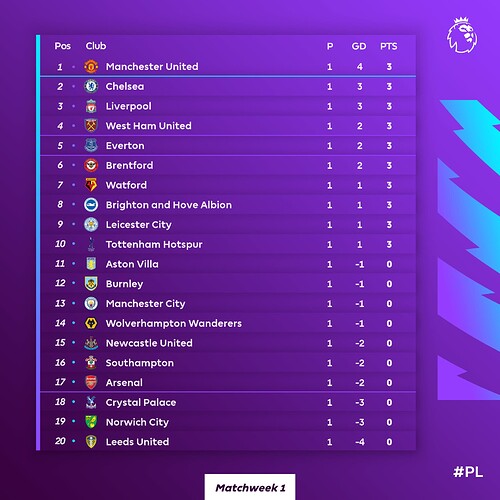 In this thread, we shall be covering all Matchweek 2 fixtures from 21st August to 22nd August