Rashid Khan had a a day at Old Trafford that he would never forget. A day he would wish to forget very soon.
He took a nasty beating at the hands of Englishmen. This would need some effort to get recover from. But, I am sure he is strong enough to shrug off as one off days and move on.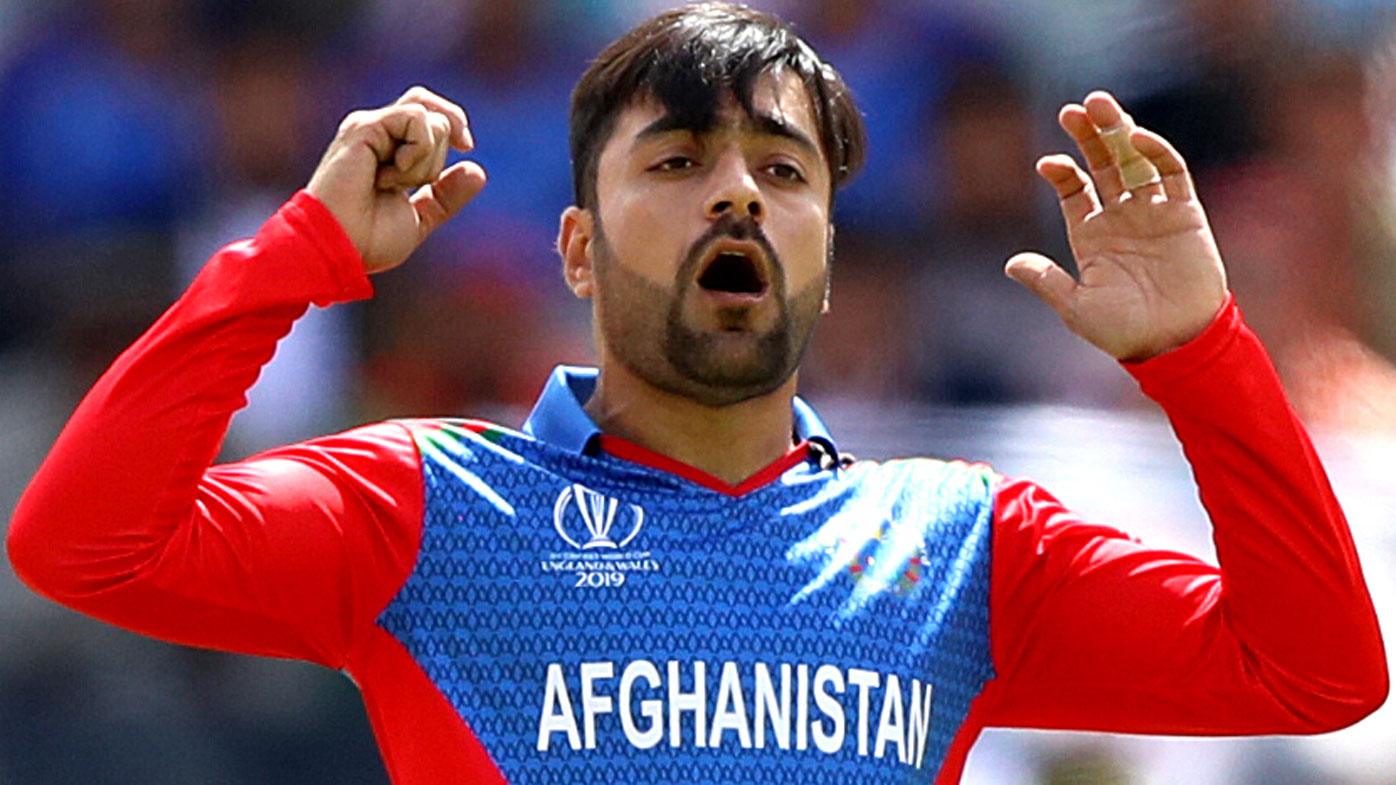 English and Eion in particular, were in murderous mood and Rashid bore the max of the burnt. English hit 11 Sixes off Rashid Khan - the most by a bowler in an ODI. These are also the most sixes conceded by a bowler in any international match since 1999.
Rashid conceded 110 Runs in total in this match - the most by any bowler in a World Cup match. This dubious record was previously held by New Zealand's Martin Snedden, who had conceded 105 runs from 12 overs against England in the 1983 World Cup.
Overall, only one bowler has conceded more runs in an ODI, Australia's Mick Lewis, who conceded 113 runs in that famous Wanderers ODI.
Rashid's economy rate was the worst for any bowler to bowl nine or more overs in an ODI. Zimbabwe's Brian Vitori had conceded 105 runs in an ODI against New Zealand at an economy of 11.66, which is the previous worst.
Though to be fair to Rashid, First 6 Morgan hit of him was a miss hit and was a regulation mid wicket catch. Only if the fielder at mid wicket hadn't been far in, Rashid would have bagged Morgan and we don't what could have followed. But, Morgan survived and hit the very next ball in the stand and what follows next is history.
The day made a heavy dent in reputation of Rashid who had been beguiling batsmen world over in T20. Will now every one take this route and try to hit him out of the attack or will he be able to gain his touch back?