Manchester City crowned as 2020-21 Premier League Champions for 3rd time in 4 years!
With Leicester City's 2-1 victory over Manchester United at Old Trafford on Tuesday night, Manchester City have clinched their third Premier League title in four years.
Manager Per Guardiola wins his 9th League title, all of which have been in three of the five major leagues.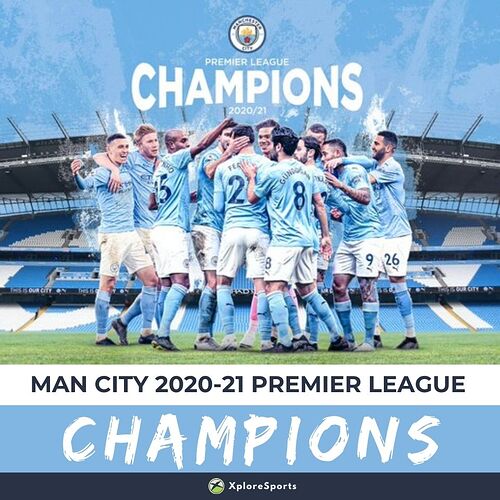 Share your thoughts and share records of Champions Man City over the years!