Long jumper Sreeshankar has qualified for Tokyo Olympics with a national record jump of 8.26m at the Federation Cup. He surpassed his own record of 8.20m and the Olympic qualifying mark of 8.22m.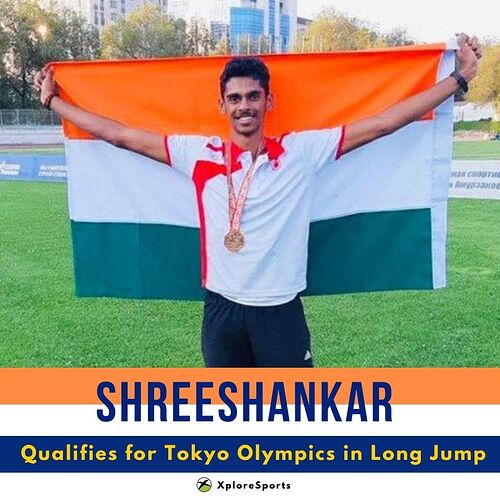 A basketball junkie, Sreeshankar swears by the late NBA legend Kobe Bryant's mantra of relentlessness, obsession and single-minded passion for the sport.
Sreeshankar is coached by his father S Murali, a former triple jumper and silver medallist at the South Asian Games and mother KS Bijimol who is a former 800m athlete.