Jamshedpur switched off' - Owen Coyle rues lapses in concentration in defeat to Kerala Blasters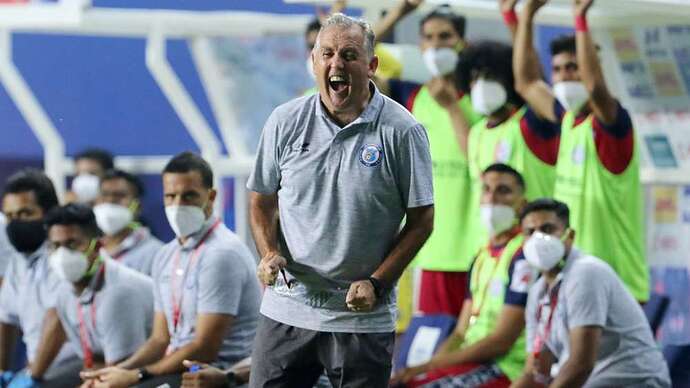 Jamshedpur boss Owen Coyle said that the goalkeeping error by TP Rehenesh in the second half cost his team.
After the game, head coach Owen Coyle blamed a lack of concentration for the loss.
"We were up for the game and I think because you get the extra man advantage, one or two lapses in concentration gifted the goals. (We had) numerous chances to score. 10 or 11 men, if you give away a soft goal, then you'll be punished.
What we did is we switched off, there was a lack of concentration and individual errors. One or two players switched off. People tend to over analyse the situation. We tend to make mistakes and paid a heavy price for that," he added.
"I think TP has been outstanding this season. Ultimately, when a goalkeeper makes a mistake, that results in a goal. That has cost us a point tonight. But listen we will pick him up and we will go again. He needs to mentally strong and go again. As simple as that," Coyle said.