The 14th edition of the IPL kicked off on Friday April 9th, 2021 in Chennai. IPL 14 will be played in India as the 60 matches will be played over 52 days across six venues in Chennai, Bengaluru, Mumbai, Delhi, Kolkata and Ahmedabad.
The newly renovated world's largest stadium in Ahmedabad will host the playoffs and the final, which will be held on May 30. The home advantage is taken away from all of the eight teams as every team will play all their 14 games on neutral venues.
Week 2 saw 8 matches being played with RCB continuing it's dominance this season. RCB continue to top the table with 8 points at the end of Week 2 having won all the 4 matches in a row.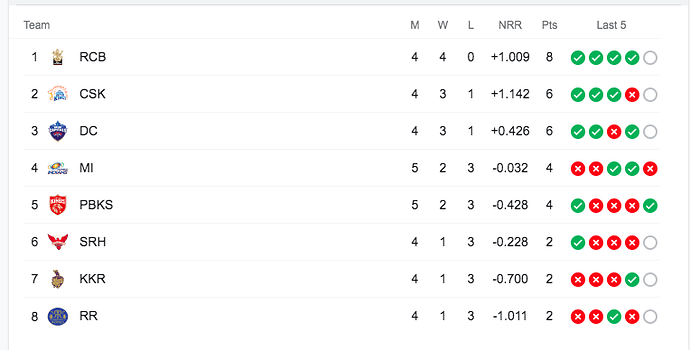 In this thread, we will be covering 8 fixtures of Week 3 from April 23 - 29, 2021.
Share your views, stats and join the discussions.