The new season of the IPL is around the corner and players have already started gearing up for the IPL 2021. Unlike last season, IPL 14 will be played in India as the 60 matches will be played over 52 days across six venues in Chennai, Bengaluru, Mumbai, Delhi, Kolkata and Ahmedabad.
The season will kick off on April 9 in Chennai with the defending champions Mumbai Indians, led by Rohit Sharma, taking on Virat Kohli led RCB.
The newly renovated world's largest stadium in Ahmedabad will host the playoffs and the final, which be held on May 30. The home advantage is taken away from all of the eight teams as every team will play all their 14 games on neutral venues.
With the ongoing COVID-19 pandemic, the tournament will be played behind closed doors, which means fans will have to watch the IPL 2021 live via TV and/or online streaming platforms.
Who will win IPL 2021?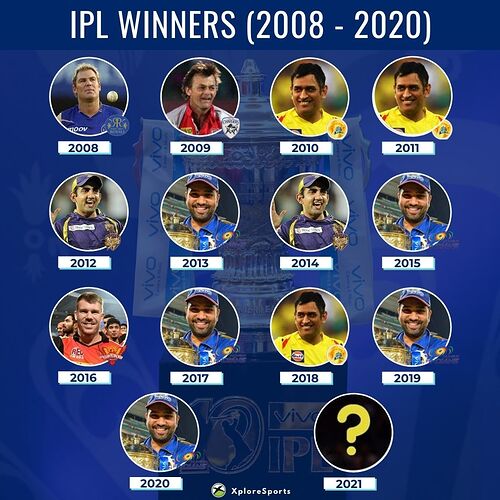 Share live updates of this IPL season and join the discussions.