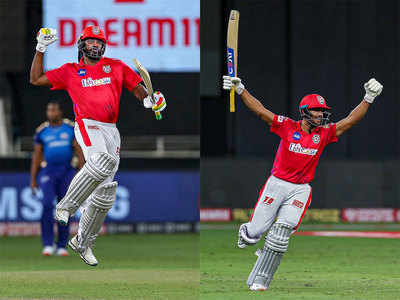 We may not see such a day in cricket again! Too many exhilarating moment in a day!
We don't see Super Overs much! We don't see a couple in a day too! We never saw a couple in a same match! We never saw THREE in a day before too! Breathtaking Day!
First we saw a super over where team batting first got out for two! Great Bowling effort by Lockie!
In second match we saw a team only scoring 5 in super over batting first. When everyone believed it was over for KXIP, Shami came up with a SUPER over defending it and earning another super over. Which then KXIP won chasing 11.
Some unique trivia for the day!
Two Super Overs on the same day in a competition…
18 Feb 2009 SA domestic T20
27 Aug 2011 T20 Blast
27 Feb 2018 SL domestic T20
15 Sep 2019 SA Provincial T20
18 Oct 2020 IPL2020
Bowlers picking both wickets in IPL Superover
Theron
Rampaul
Faulkner
Rabada
Ferguson
Bumrah