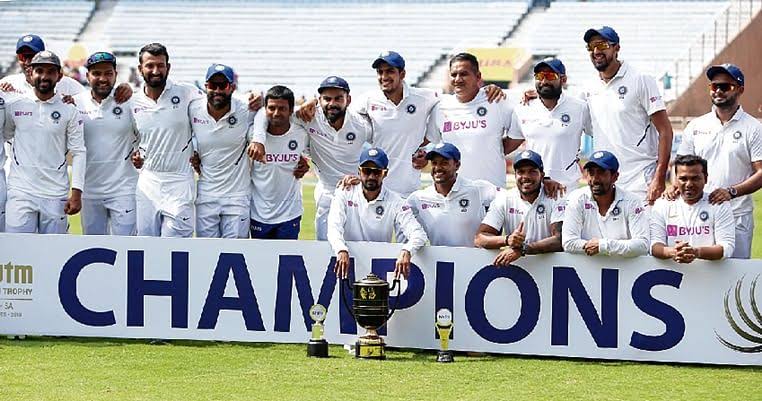 Recently concluded Test series between Ind & SA saw unprecedented domination of India.
India made clean sweep of SA.

2 tests ended within 4 days.

Indians scored 4 double centuries.

Indian Top partnership average was 91.05 while it was 17.1. The widest difference of 74 in 100 years. Best was 103 in 2015-16 between Aus-WI.

Only Elger could make 200+ SA. 5 Indians managed to do it.

Ind captured all 60 SA wickets, SA managed only 25. 4 Ind bowlers snapped 10+ wickets lead by 15 by Ashwin. Rabada was highest wicket taker for SA with 7.
We have rarely seen such dominance. What are you guys thoughts on this?