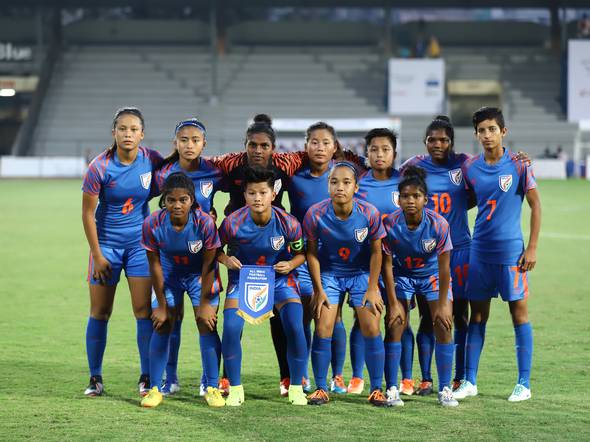 India has been appointed host of the FIFA U-17 Women's World Cup 2022. Ahmedabad, Bhubaneshwar, Guwahati, Kolkata and Navi Mumbai have already been confirmed as the five host cities for the tournament and will host the 32 matches involving sixteen teams.
It will make a positive impact on the country's footballing landscape, especially for girls. Women's football in India has progressed immensely over the past few years with the national team performing well. Because of the media's huge investment in covering the World Cup, more supporters will be exposed to the idea that women can play football. It is a great opportunity and will have a huge impact for the young players.
India had previously hosted the men's U-17 World Cup in 2017, which shattered global attendance records and proved to be a fine advertisement for India's love for the game. The exposure also had a positive impact with India's U-17 World Cup team captain Amarjit Singh Kiyam establishing himself as a mainstay in Igor Stimac's squad. In 2018, the senior team reached the second round of the 2020 AFC Women's Olympic Qualifying Tournament for the first time in their history after finishing second in Group C in the first round. Besides their successes on the pitch, players like Aditi Chauhan, Bala Devi, Dalima Chhibber, and others, have also attracted attention from teams abroad, including Europe.