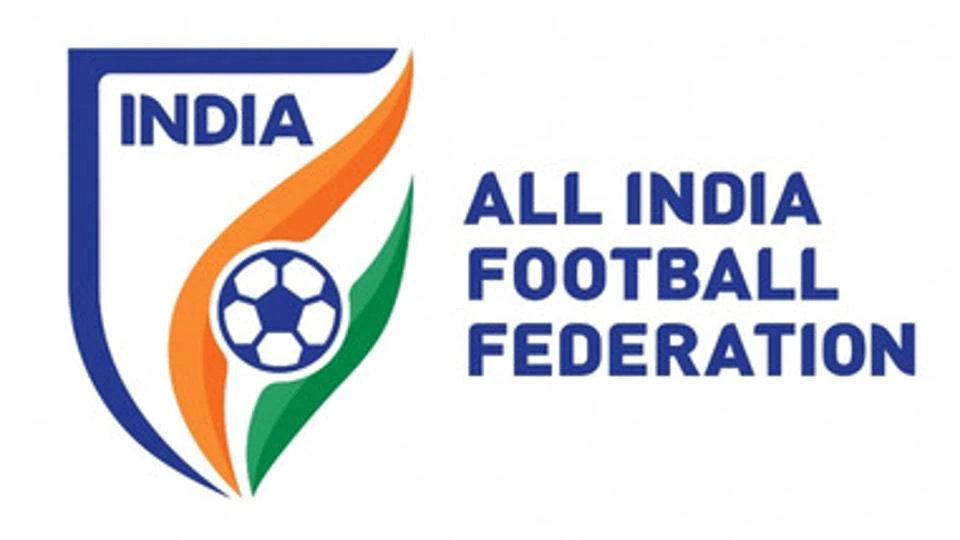 6 I-leagues clubs, namely, Mohun Bagan, East Bengal, Minerva Punjab, Churchill Brothers, Aizwal FC & Gokulam Kerala wrote a letter to the President of FIFA Gianni Infantino, as the Indian federation forwarded a request to the Asian Football Confederation (AFC) to allot the champion team of ISL an AFC Champions League qualification berth. So far that slot went to the winner of the I-League which is considered the top football league in India.
The franchise-based Indian Super League is just 5 years old and I-League clubs are not ready to hand AFC Champions League slot to ISL clubs. There have been rumours and attempts in the past to unify the I-league and the ISL. But the AIFF still says it needs 2-3 years window to resolve this issue. The AIFF has consistently maintained that they are constrained by the Master Rights Agreement (MRA) of 2010. But the question here is, Is it right to take away the top league status and accord ISL teams to compete in AFC?
When the clubs sent a letter to FIFA they intervened and have asked AIFF to provide a future roadmap for Indian football. Chief Member Associations Officer Joyce Cook wrote to AIFF General Secretary Kushal Das.
Here is the letter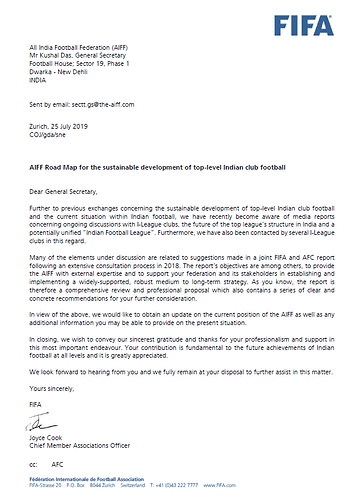 If such is the case, how will the future achievements of Indian football at the global level take place? All the major European leagues follow the relegation and promotion formula and that has got results for them. Then what is making it so hard for the AIFF to take that step? Is it the stakeholders? Or companies like IMG Reliance prioritizing their league than the domestic national league? what is your take on this?