I remember vividly it was the summer of 2002. The schools had just reopened after the summer vacations. I never really enjoyed school and there was a reason for that. I was a small, skinny kid who was not very good at any physical or mental activity. If life were to be described as thanksgiving, and school bullies that are present in every school are the people who celebrate it, then I surely was one of the turkies they used to feast upon. I never had the courage to stand up to those bullies. Also, being a Lucknow kid, the city of tehzeeb we were taught to never answer back and to always be polite.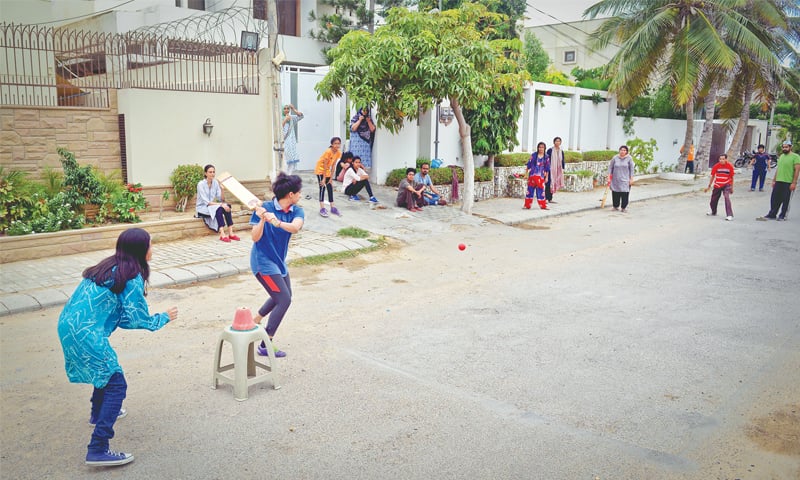 The day was 13th July, a Saturday. I was once again not selected for any of the teams in my society and played as a 'common', a term every gully cricketer in India is aware of and knows what it means. Devastated, after a normal day in the ground where I didn't even get the chance to hold the bat, I returned home. Though like any 8 year old I loved to play cricket, I never liked watching it, for a game on telecast on Saturday meant no Shaktimaan and Junior G for the day.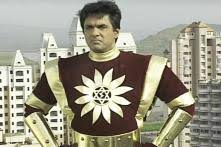 Though, as luck had it, my father was a die-hard Sachin fan and never missed even a single game and that day India was facing in a much anticipated natwest series final at Lord's. Since those were the times when most of the homes had only one television, we in our helplessness too watched those long tedious games
The Game :
It started like any other game. A game full of disappointment. India struggled with the ball. Our star studded bowler surrendered and the team was soon on their knees. A guy named Nasser Hussain (who I mistook to be a Pakistani, because of the hatred that was built in our hearts for the neighboring country) and another tall and well built English player Marcus Trescothick decimated the Indian bowling line up to reach their highest ever total ever in ODI matches. Unlike, the new generation that has seen the likes of Kohli, Raina and the modern finishing legend Mr Dhoni, who along with Yuvraj Singh could chase a target of 300 plus scores and finishing the game quiet easily, things were completely different in 2002. It wasn't as if we just lost one or two games out of five, it was the other way round. The demons of chasing were so large that India, in 1999, had just won two games after the World Cup of 1996 while chasing a target when against major teams when sachin failed to score a half century.
Chai Pe Charcha :
As I have mentioned, my father was a sports fan and in India every sports fan somehow are able to attract other sports enthusiasts in the same way that the queen bee attracts other bees for mating. So, during the lunch break, a plethora of discussion and analyses was going on in my living room too. A friend of my father, Mr Srivastava casually dismissed any chances of our winning the game and stated that "Sachin bade matches me mahi chalta hai" (Sachin doesnt perform well In big matches), another Uncle, donning the trademark Amitabh Bachchan French beard, added, " hamari qismat hi kharab hai (luck Is not on our side)." Their worries were genuine as India had lost a total of 9 finals from 1999 to that moment, five of which were while batting second and this score of 325 was enough to make even the mighty Australians break a sweat and our men in blue were terrible chasers. However, what brought a sense of deja vu in me, and probably filled my heart with dread, was an incident that my father mentioned. An English all-rounder, Andrew Flintoff, a few months ago had removed his T-shirt on the field in Mumbai after winning a game, and had embarrassed, in my childish words had humiliated the Indians in their own homes.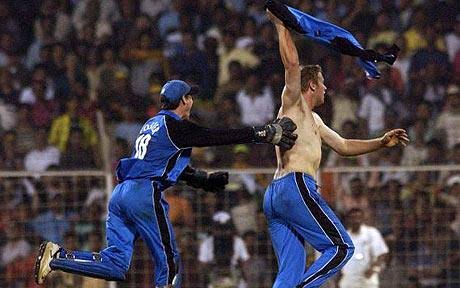 My father had noted that Indians could only take the insults and were never good at returning them. It reminded me of my own situation in life and an inner voice of satisfaction echoed inside me that if the whole country was being bullied then what could i do? i was just a 8 year old, 4 foot high kid.
The game soon resumed and India started in a blistering manner. Saurav Ganguly ,'Dada' as he was fondly called by the fans all over India, along with Virendra Sehwag, started in a brilliant fashion. India crossed 100 in 14 overs and a strange sense of hope arose among the fans; what if 'dada' keeps playing in the same manner. However, it proved to be a false hope and the customary middle order collapse was in the waiting, and India soon was reduced from 106/0 in 14 overs to 146/5 in 24 overs. The 'panchayat'(a group of 5 elders) gathered in my living room, soon dispersed. It was the first time when I saw a group of full grown man so dejected and there was a gloominess in the air. The television screen was switched off and I was happy that I could watch something else for there was no need of watching a game where there was no hope.
As soon as my parents dispersed, I plugged in the VCR and started re-watching a famous bollywood movie which gave me a sense of happiness. However my happiness did not last long and within twenty minutes my father returned. He began to watch the game again. We Indians are highly pessimist and that sense of negativity was visible in the eyes of my father till the 35th over. Then things changed and as he could not believe what he was witnessing and he said so a few times. Two youngs players, both in their early 20s and with a under-nineteen World Cup under their belts, had no plan to give up on this chase. However with each passing over there was building a sense of hope and even I was getting caught up in the game. India, the traditionally bad chaser, was on the cusp of glory and English players were being dominated on their turf. Finally the impossible happened and India won the game with three balls to spare. However for me the life changing moment was not this victory, it was what happened next.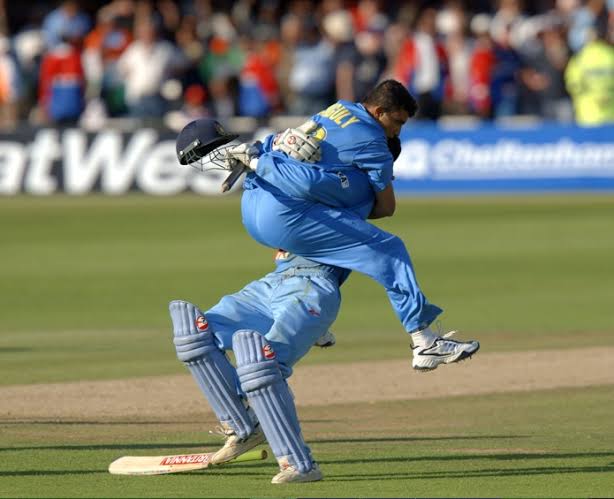 The 'Dada' Moment :
The Indian team were enjoying and every Indian player was having the time of his life. Suddenly, the camera panned out to the famous Lord's balcony and what i saw gave me a strange sense of courage. The India captain, Saurav ganguly was took his shirt off and started celebrating in a manner which according to my father was the perfect reply to Andrew Flintoff's deed when England visited India a few months back.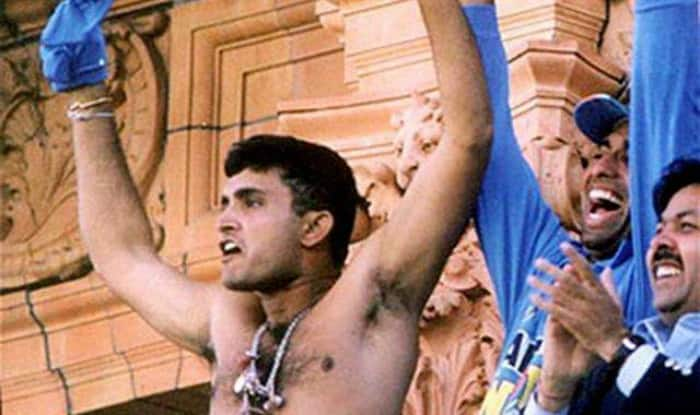 Ganguly taking off his t shirt etc and mocking the English bullies in the home, the Lords of all places. The worm had turned. India had developed a spince. And so could I. You decided you were not going to be bullied or humiliated any more and inspite of my size I was not a loser. That was the day when sports taught me an amazing lesson and that was the day when everything changed and I fell in love. Maybe my first love, that first love which a person never forgets and for me sports was my first love. My love strengthened with the arrival of Cr7 in the red side of Manchester but that is a story for some other time.