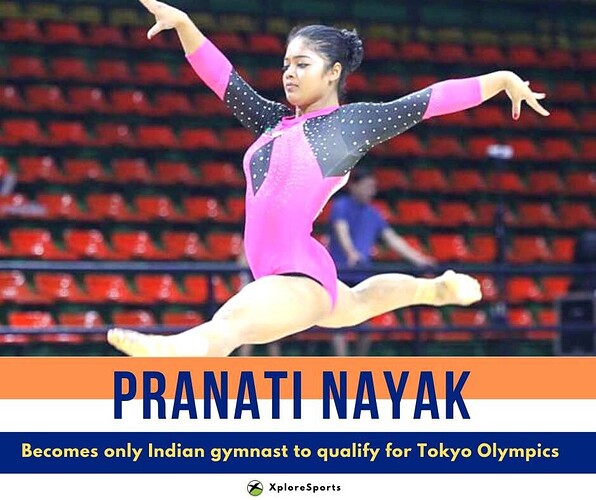 PRANATI NAYAK BECOMES THE SECOND EVER INDIAN GYMNAST TO QUALIFY FOR THE OLYMPICS!!!
Nayak is the daughter of a retired bus driver and herself works in the railway. She comes from a very humble background, which is why the media was in such a frenzy when she qualified for the 2021 Tokyo Olympics



She has previously represented India in the 2019 Asian Artistic Gymnastics Championships, wherein she won a Bronze medal


This achievement served as the qualifier for the 2021 Olympics, thus winning Nayak the Asian quota!