Showcase your football talent by posting your football videos here.

Three most popular videos stand a chance to win exciting prizes. Winners will be announced on June 10, 2020.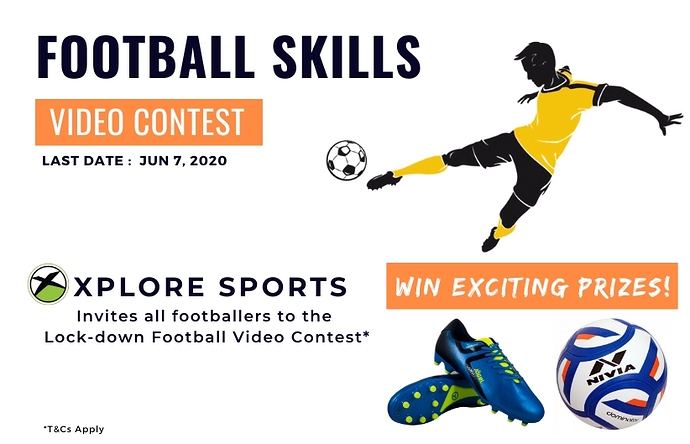 How do I participate?
Post a short video (max 60 sec) on this page showcasing a football skill, move, a trick or action. The video should be your own and unedited.
Step 1. Copy & Paste the YouTube link of your Video.
Step 2. Mention your Name, City, Country and Your Football Club above the link.
Step 3.

Share your Xplore Sports video link on this post with your friends and invite them to like your video on this contest page.
Top 3 videos with most likes on this Contest page will win exciting prizes!

If you need help posting your videos:


Send us your video : WhatsApp @+91 9511853621.