I came across this interesting Infographic. It shows TV revenues of Top 4 league teams.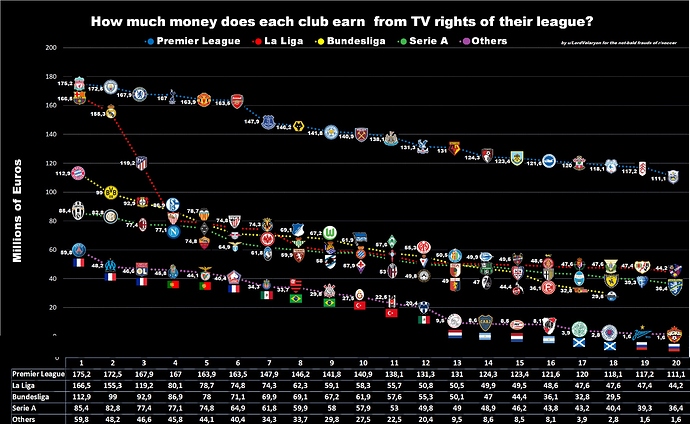 It's interesting to see that Barring a couple, Top teams of other leagues find it difficult to make as much as bottom dwellers from EPL. Only some from La Liga can match the financial muscle available with EPL teams.
It clearly shows EPL has massive audience compared to others.