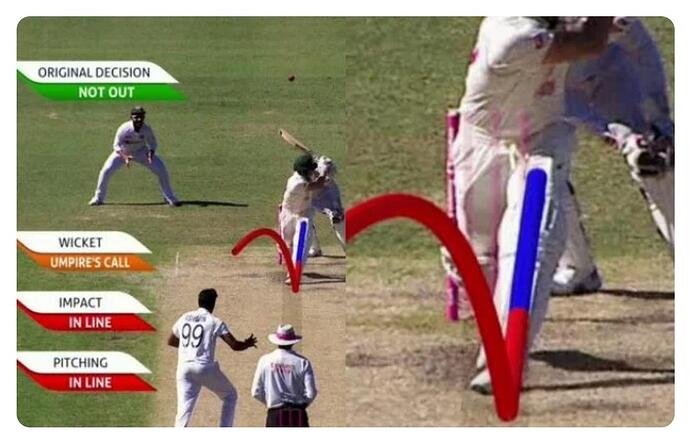 A fan spotted an apparent error in Hawk-Eye projection used in an LBW DRS review by India against Australia's Steve smith in the third test in Sydney. As per the projection, the ball was seen clipping the stumps and the umpire's call stayed with India retaining the review.
Though the decision came in favour of the batsman, there was no loss to India as they retained the review s the ball was clipping stumps. However, a twitter user questioned this decision as he spotted an inconsistency between the graphic of the ball's path and the actual image of the shot on which it had been overlaid. The graphic shows that the stumps were shifted slightly.
" They've clearly overlaid the stumps here incorrectly. Look where the off stump is on the graphic compared to in reality" he said.
What do you think about it?