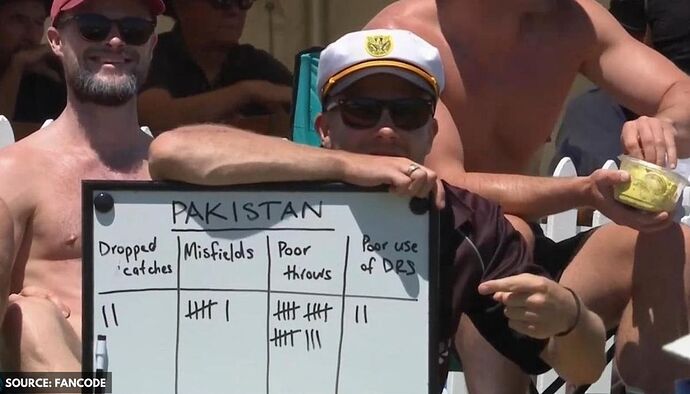 A picture of a New Zealand fan in the stadium counting Pakistan cricket team's mistakes on a board during the first Test match against New Zealand has gone viral. The fan made sections like Dropped Catches, Misfields, Poor throws and Poor use of DSR.
Another fan reacted to the viral picture and said " having smart people in the audience makes the game more interesting"
What other interesting fan moments from cricket went viral ?